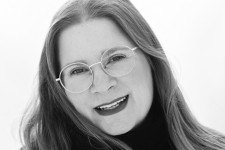 Stefanie is a multicultural artist, born and raised in Germany and currently based in Sweden. 
Being born into a family of academics she discovered her artistic side at a very early age. After studying marketing and advertising she worked in several well known advertising agencies as creative director for international clients before she went into photography and never looked back.
She takes her inspiration from her surroundings, from art, literature and poetry and her distinct, painterly light is one of her key features as artist. 
Website: stefanie-andersson.com
Instagram: @stefanie.andersson