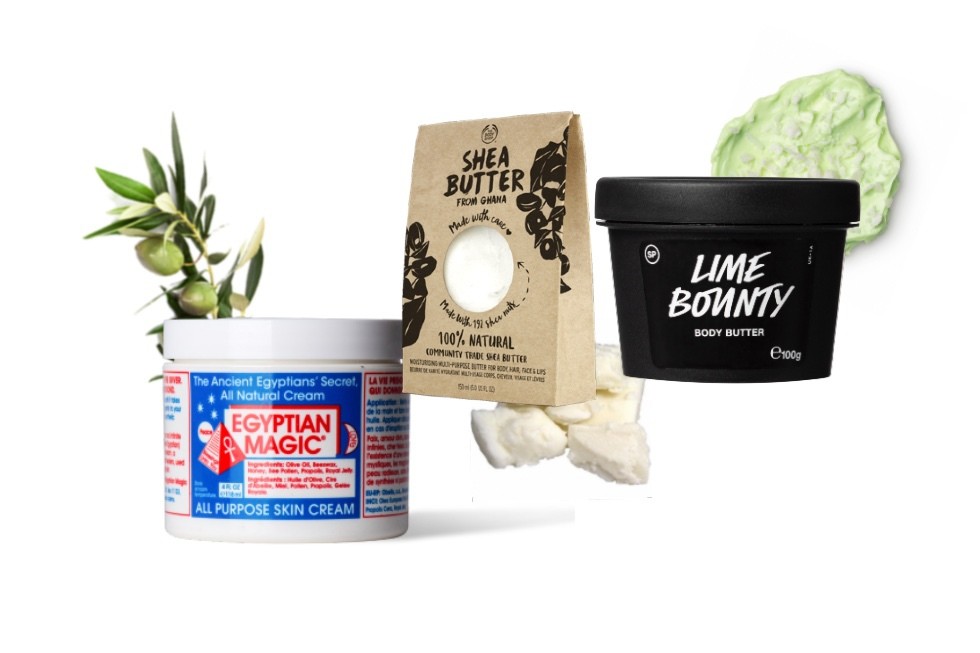 by Yasmine Mubarak
The season is changing, but the nourishment is still important. Here are three favorite body saviours, from cult classics such as the Egyptian Magic to the newcomers such as Lush's Lime Bounty. Three basic essentials, with a focus on limited ingredients sourced from nature. Because, sometimes skincare doesn't need to be that complicated.

Egyptian Magic
I found this cream through the power of word of mouth and have had it ever since. It's the ultimate all-around product to have in your bathroom. The Egyptian Magic is an all-natural skin cream made from six of nature's most moisturizing and healing ingredients - Olive oil, Beeswax, and Honey as well as Bee Pollen, Royal Jelly, and Bee Propolis.
It can be used on your face as a moisturizer when you feel more sensitive or dry. It can also be used on lips, after-sun, after-shave, elbows, and all dry areas on your skin. It has a light scent and a slightly heavier consistency that when you rub it - becomes an oil. It's a prominent product when you feel you need to restart your skincare or just feel like stepping down a bit.
The Body Shop 100% Shea Butter
Shea Butter is a marvelous ingredient to cherish and nourish our skin. While this specific product it's not marketed as a body cream, it's certainly a body savior.
Shea Butter is an ingredient that has been used for generations and generations by African Women for dry skin, stretch marks, and just to nourish both the face and body. It's a classic ingredient when you want to take a break from your skincare, have breakouts or feel you need a heavier cream to drench your skin with. Choosing shea, make sure you look for fair trade and 100%, it's important that the product is made from good circumstances. An example is The Body Shop's 100% shea butter from Ghana, where women are the main producers behind it. So this Shea Butter is a good choice when sourcing for 100% shea butter.

Lush Lime Bounty Body Butter
A new product on the rise is the Lime Bounty. It's a lovely new creation from Lush Cosmetics, I heavily welcome it. The light and nourished consistency is a blend of rich coconut from the Island of Nias, cocoa butter, olive oil, shea, and murumuru butter found in the Amazon rainforest. These ingredients combined creates a well hydrating butter for your skin. Not to mention, the butter has an astonishing scent of refreshing lime and sweet coconut. It's a great option if you want nourished ingredients but more of a refreshing and sweet scent. When this bottle sadly finishes, which it did quite rapidly - I am heading straight for the search for a second one.

These three are classic, simple - yet powerful rich products.  Designed and produced for every occasion, all year around. They show that it doesn't have to be that difficult to find products that do wonders for nourishment and hydration. With these three you know your skin concerns and sensitivities are covered.