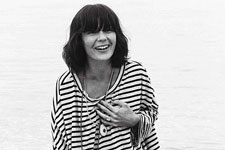 Justine was born and raised in France, in a family of four children, where childhood was synonymous with music, classic and jazz, and couture. She left her dear countryside to study journalism and communication in Paris, as well as Ecole du Louvre's night school.
Her first job in fashion was for Vogue, where she was in charge of all the fashion editorials and all the runways' reviews during Paris Fashion Week. In 2006, she decided to work as a freelance stylist and worked for various magazines and trend labs. She's also been asked to redefine the style and the image of artists and famous people.
After her son's birth, she took the time to refine her vision of French fashion, and decided to discover and help new designers. She established herself as style consultant and artistic director for French fashion houses and became president of one of them, called MAL-AIMÉE. She works and lives in Paris.