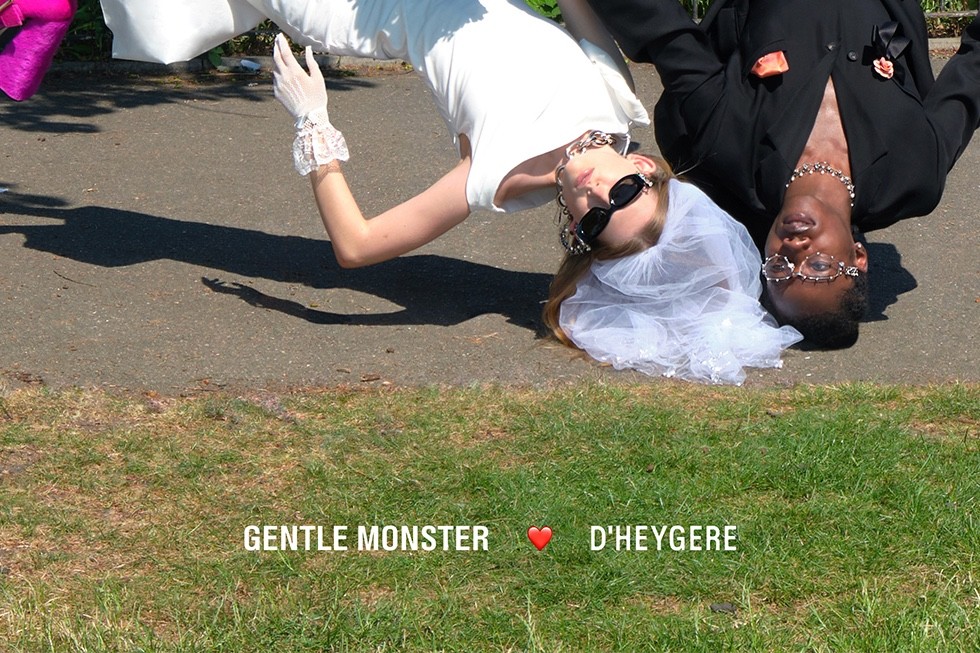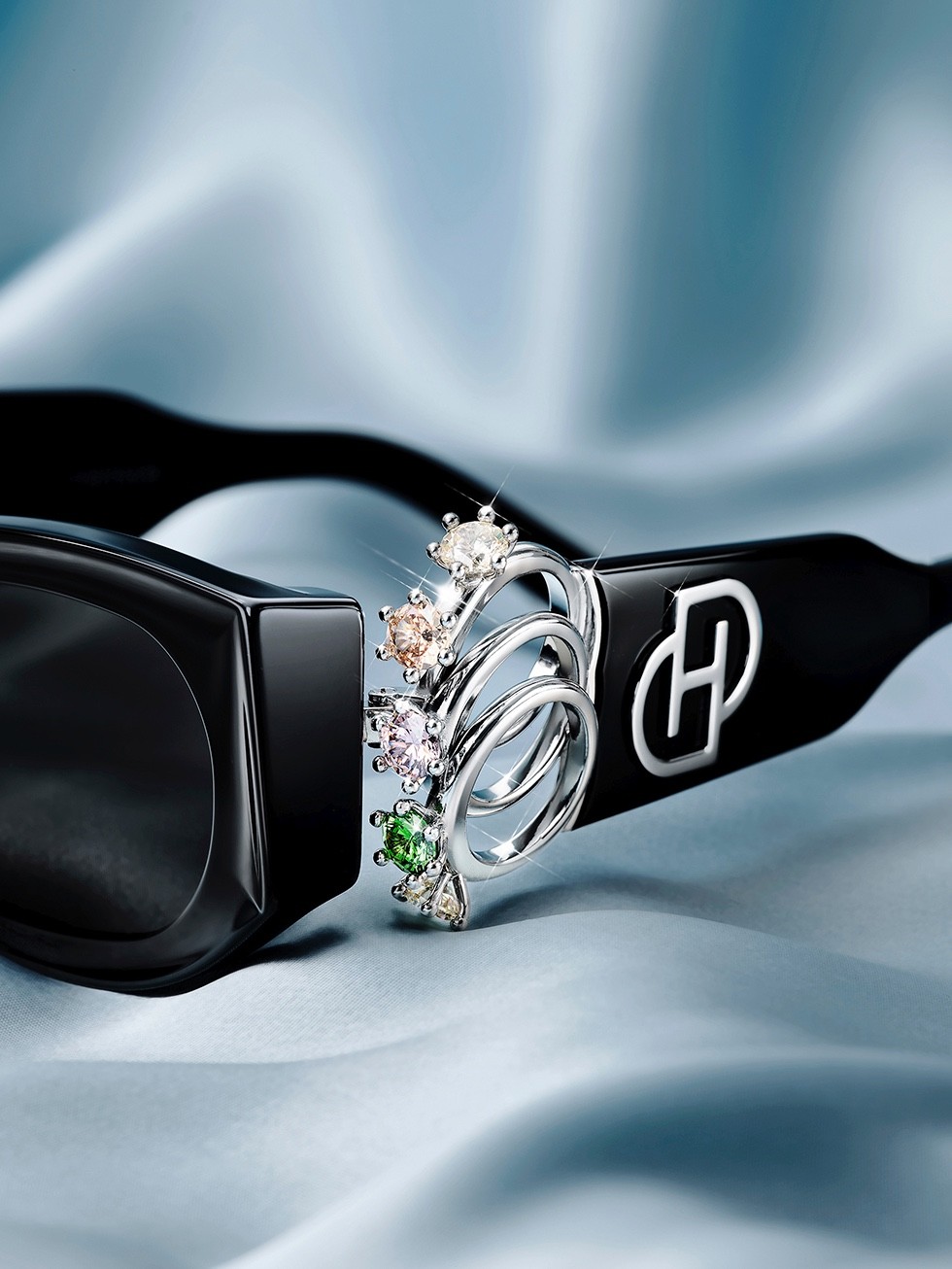 Gentle Monster x D'heygere presents an original eyewear collaboration, uniting the brands' creative identities by incorporating the jewelry of French fashion accessory brand D'heygere into the original eyewear designs of Gentle Monster. In a creative attempt to redefine jewelry and fashion eyewear, the collection features eyewear with temples adorned with rings and earrings, reestablishing the frame itself to be a piece of jewelry. The collaboration package, which elegantly reinterprets the two brands' formal identities, is reminiscent of jewelry boxes.

The Belgian creative director, Stephanie D'heygere remarks, "The delicately designed products led this collaboration to open a new chapter of eyewear by attempting a unique method of combining frame with jewelry as a structure, not simply attaching it to the frame. It made us take the next step on typical jewelry eyewear."

The collaboration campaign features a bizarre and unique wedding between Gentle Monster and D'heygere. Their connection transcends the 8,965km distance and 7-hour time difference between Seoul and Paris.