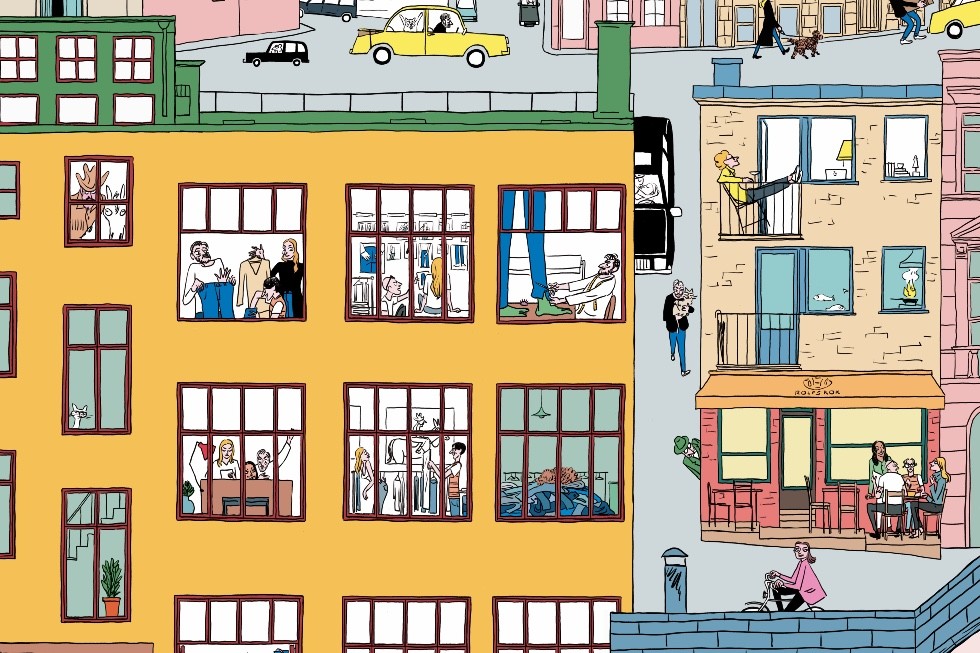 The European denim house Jeanerica unveils its new digital flagship together with an analog-digital brand book illustrated by artist Javi Aznarez. Paved by an industry-leading sustainability narrative, the launch proposes an exciting path ahead for the brand.

Jeanerica is pleased to announce the opening of its new digital flagship store at jeanerica.com. The new online retail destination integrates inspirational content and an improved shopping experience with an enhanced focus on Jeanerica's work with sustainability, transparency and responsible production. Providing the site's visitors with an easy-luxe aesthetic and sleek customer-oriented experience that rhymes with the brand's mindful design ethos.

To celebrate the launch, a brand book is introduced. Telling the story of Jeanerica, letter by letter, in a printed A-Z lexikon format which can also be accessed online. The idea is to highlight all the different attributes and quirks inherent to the brand: Favorite cocktail recipes and the team's go-to Japanese restaurant in Paris mingles with future- facing washing techniques and denim history fun-facts. Everyone is welcome to join the denim obsession.

The 124-page book also features cinematic illustrations of the house and team created by Spanish artist Javi Aznarez, whose famously drawn illustrations play a central role in The French Dispatch, the latest Wes Anderson film. Portraying life at the Jeanerica HQ in his significative ligne claire style, Aznarez balances everyday moments with elements of dreamlike dimension.

Imaginably preaching to the Jeanerica choir, Diana Vreeland once said: "Blue jeans are the most beautiful thing since the gondola." Referencing her words of timeless wit, both the physical and digital version of Jeanerica is, of course, signed off by a rich indigo hue.
The new digital flagship is now live with a just-landed drop of new Autumn/Winter 2022 styles. Available worldwide at jeanerica.com.