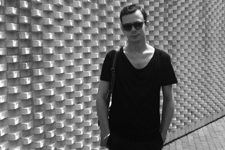 Philip Warkander is the first, and so far also the only, to hold a PhD
in Fashion Studies. He currently lives in Paris, where he works at
Italian fashion school Istituto Marangoni, but he also spends a lot of
time in Stockholm, where he teaches Gender Studies at Södertörn
University College and fashion theory at Beckmans College of Design. He
is also committed to exploring ways of integrating theoretical
perspectives with the practical realities of the fashion industry, and
is therefore continuously involved in projects that aim to create
stronger links between academy and industry.