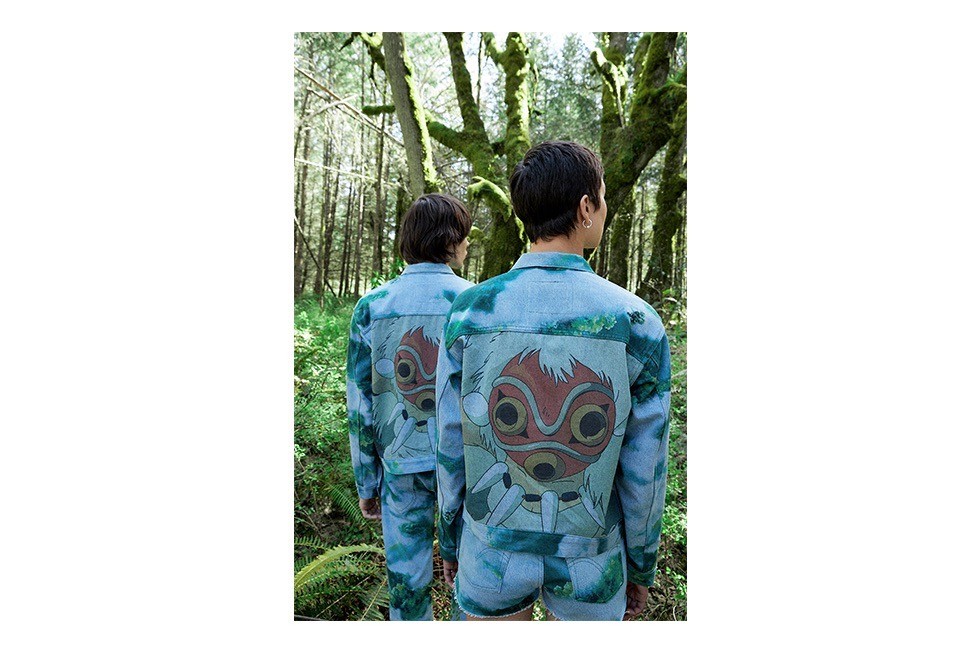 When Studio Ghibli released Princess Mononoke in 1997, the epic historical
fantasy film captivated Japanese audiences while breaking box office records. Today, Hayao Miyazaki's
film is considered a masterpiece, beloved throughout the world for its breathtaking animation style and
timeless environmental themes. By pairing the Levi's iconic style with the film's enchanting aesthetic, Levi's and Studio
Ghibli have created an artful collection with poetry woven into every piece.

Each piece captures the essence of the forest and the beauty of a deeply connected ecosystem. For the
San & Wolf Trucker Jacket, the Ashitaka 501® '93 Jeans, and the San & Moro 501® Shorts, the film's forest
and sun background are seamlessly integrated into atmospheric denim. Building off of the brand's darker
indigo pieces, the Nightwalker Denim Kimono Jacket and the Kodama Denim Overall evoke the mood of
the characters' environments. The collection's graphic tees and hoodie gravitate towards the characters
themselves, using the film's own language to give voice to their ideologies. More streetwear-inspired than
the denim, the relationship between the denim pieces and graphic tees and hoodie mimics the film's
rhythmic juxtaposition between beautiful, quiet moments and frenetic action sequences. The collection is rounded out with a series of Princess Mononoke-inspired accessories.
All images courtesy of Levi's