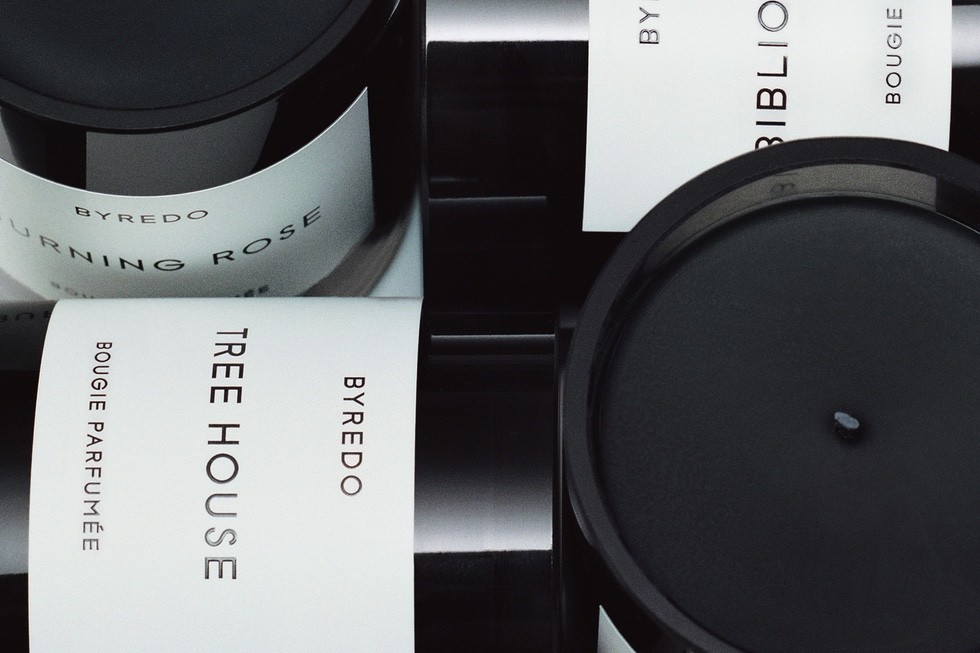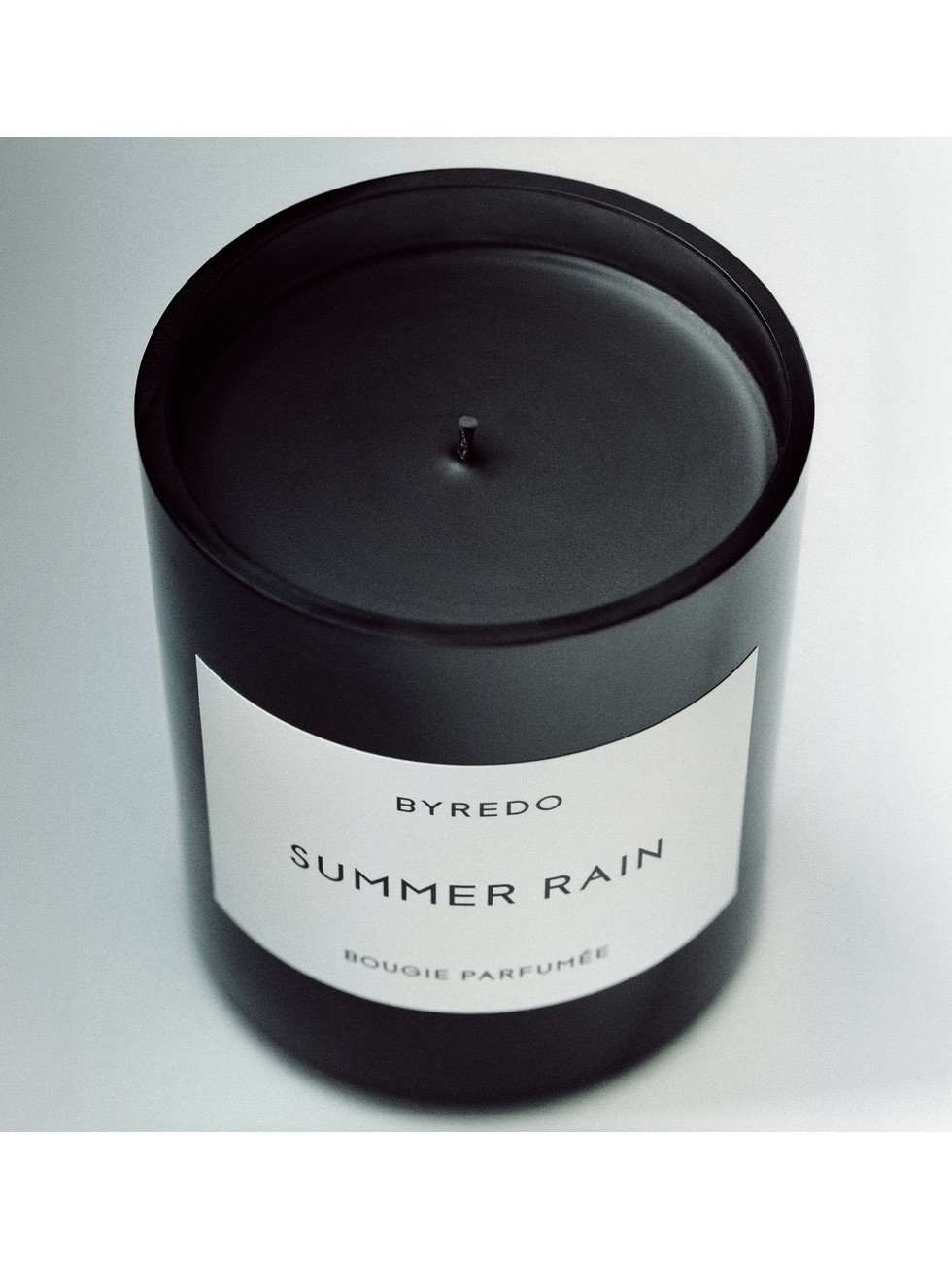 The latest release in Byredo's signature collection of scented candles, Summer Rain, is an olfactive interpretation of a rainy parenthesis on a hot day. 
Signalling a reset, the restorative power of nature is conveyed with crisp accents and fresh aromas. Imagine a dash through the downpour. Falling raindrops warmed by the sun. A particular sense of freedom that smells like the magic of summer. 
The anticipation builds with a deep, silent breath before the plunge. Opening notes of b asil and spearmint announce the sudden release, like a fresh breeze cutting through the oppressive humidity. 
Cool, grass-like scents of green fig and sparkling ginger follow, bringing down the smell of leaves and wet trees in an image of vibrant greenery. The sweetness of tonka beans and sandalwood provide an energetic finish. Ready for a new day, aromas of reinvigorated earth spread through the atmosphere like a slate wiped clean. Designed to elevate any space, the candle is crafted in elegant smoked black glass, featuring black wax and wick, and finished with the signature Byredo minimalist labelling,