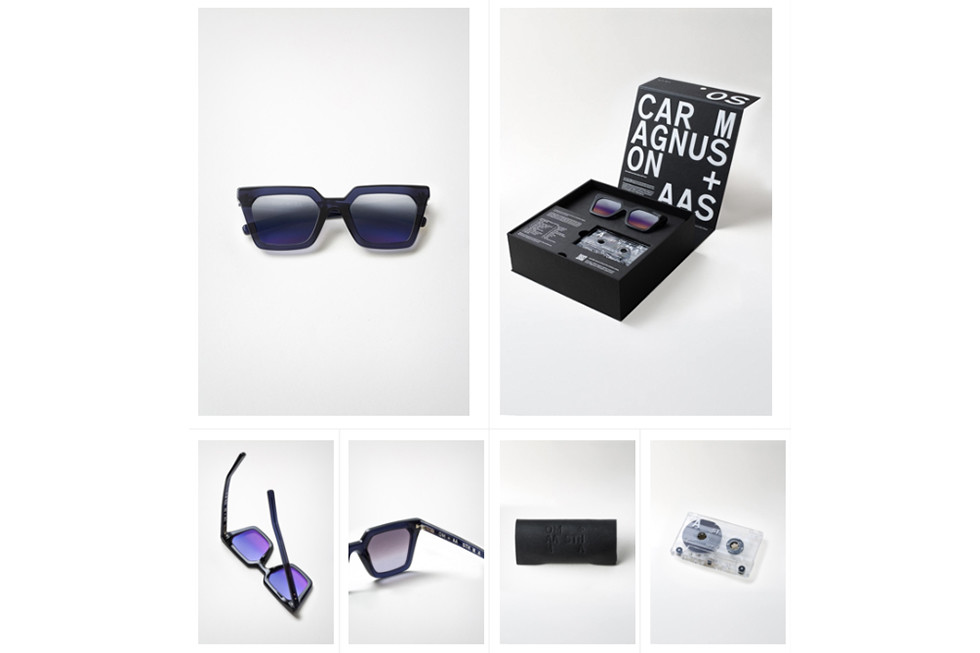 Gaff Frame, the new collaboration between renowned eyewear brand Oscar Magnuson and electronic music duo Aasthma, effortlessly combines style and contemporary beats for the limited edition sunglasses.
Each pair of sunglasses comes in a box with a 60-min track cassette full of new productions from Aasthma that were specifically recorded for the collaboration. The glasses have mirror coated lenses and an enchanting midnight blue frame that perfectly capture the essence of both collaborators.
Aasthma is the project of Pär Grindvik & Peder Mannerfelt, two influential producers in Sweden. The two have worked with artists such as Fever Ray, Björk, and Swedish rapper Silvana Imam. Oscar Magnuson Spectacles, headquartered in Stockholm, was founded in 2006 by Magnuson. Each of his frames are handmade in a factory in Italy using eco-friendly acetate and premium bio-nylon lenses.
Only 200 of these frames will be available, along with the cassettes, exclusively on oscarmagnuson.com. Grab a pair while you can.