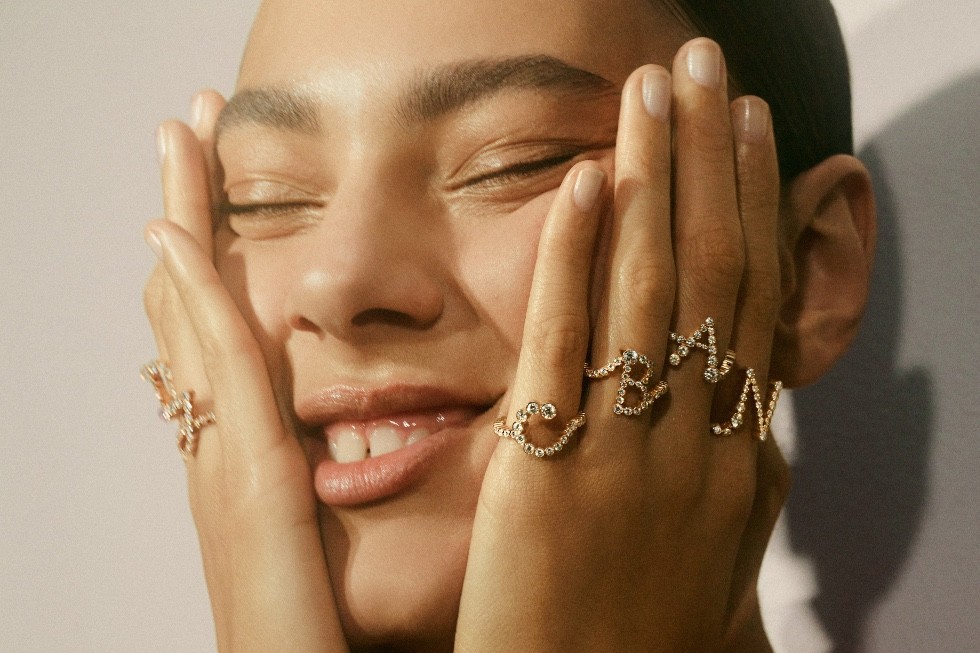 Fine jewellery designer, Sophie Bille Brahe announces the Lettre de Lumière created exclusively for global fashion luxury destination Browns and sophiebillebrahe.com. The collection will launch on February 3rd, 2023.
Inspired by the poetry collection Alphabet by Inger Christensen, the exclusive Lettre de Lumière collection is the every-day prose of a relationship expressed in one letter. Taking her handwriting as a starting point, the designer imagines how the letters have grown onto her hands to unfold like an expanding universe.
Growing up surrounded by family heirlooms filled with history, Sophie Bille Brahe developed an early fascination for the concept of passing on memories and emotional treasures to the next generation. With a clear wish to create something that would bring a sense of belonging to a lineage, the Danish designer offers her take on a signet family ring. If the traditional jewel never fit with her expression before, Bille Brahe signs a very personal and modern collection to wear the symbol of your beloved ones.
The collection encompasses 9 rings, 12 necklaces and 12 ear studs. Lettre de Lumière is deeply representative of the essence of Sophie Bille Brahe's design, offering a contrast between the classic and feminine signet motif and the twist of a vibrant touch so dear to the designer.