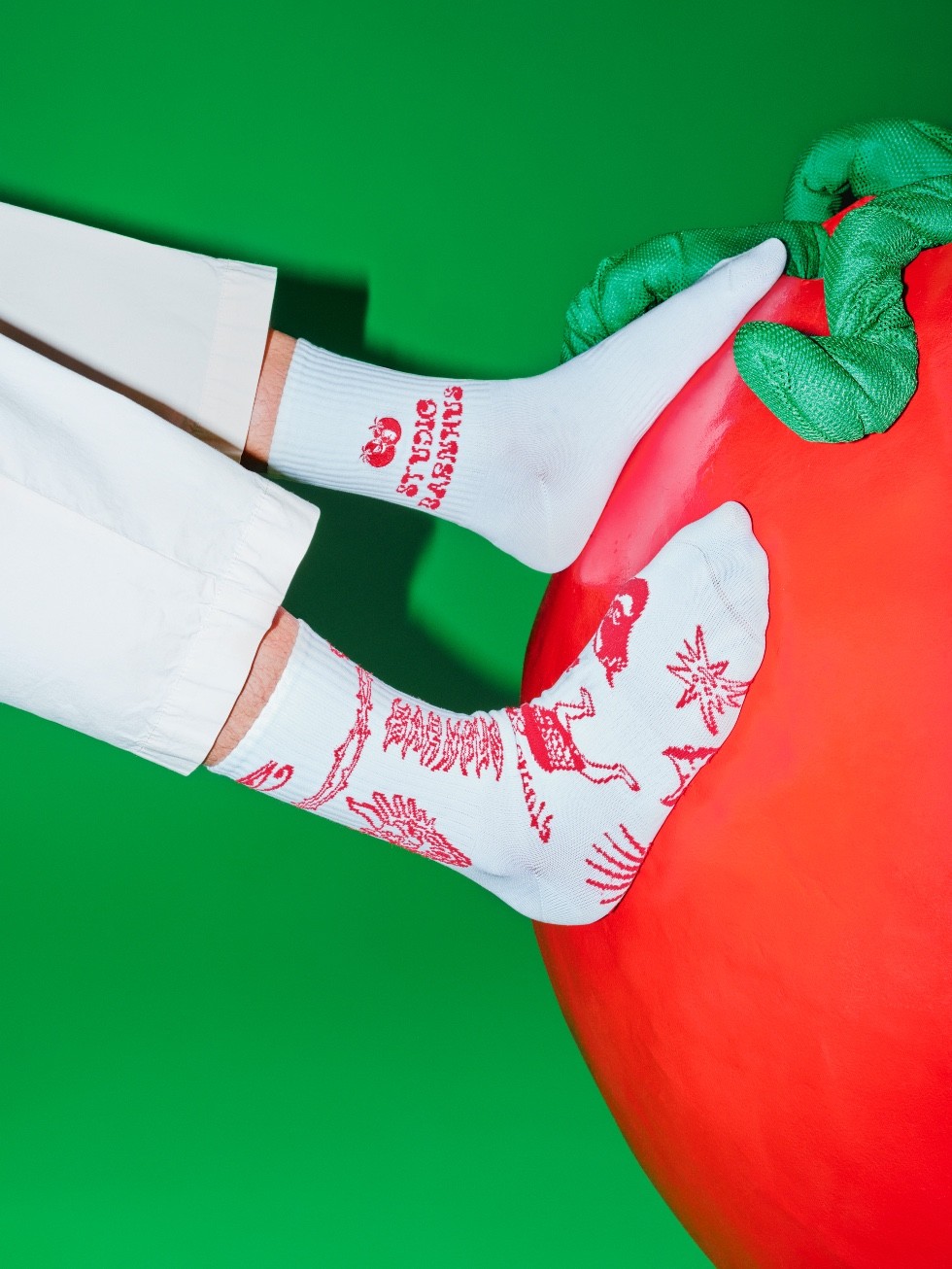 Happy Socks meets Stockholm-based DJ trio and record label Studio Barnhus in an exclusive collaboration dedicated to fans of dancing away nights and days. The limited edition L.S.B. (Love Studio Barnhus) Socks and exclusive track are said to be "an honest attempt at reaching the 7th level of consciousness or maybe even a portal to the sole."

"Together with Happy Socks, Studio Barnhus have created a sock for all your toes at once." say the creative trio.

"Many believe that the foot is in fact the door to the sole." – Kornél Kovács "Others simply believe the feet are the hands of the leg." – Axel Boman "Foot for thought!" – Pedrodollar / Petter Nordkvist

With sustainability and functionality in mind, the brand decided to produce the L.S.B. socks in light and durable recycled polyamide that got a second life. This long-lasting material will survive many nights out. The socks provide light compression for perfect blood circulation, arch support, and reinforced heels and toes for maximum comfort and durability.

The Happy Socks X Studio Barnhus collab shows off two different designs in one pair. The left sock keeps it simple and sleek with embroidery, whereas the right one is exquisitely random with knitted designs.

When asked about the design the trio's simple reply is 'TomaTOES'.