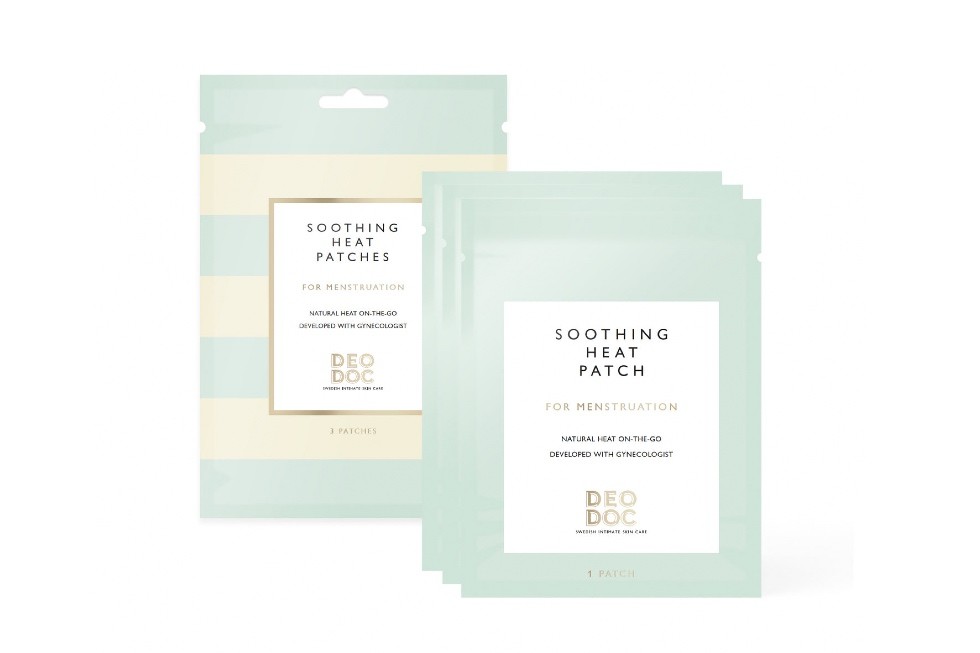 Studies read on the DeoDoc website show that heat can temporarily relieve pain as it increases blood circulation to the area. In addition, heat above 40 ° C contributes to pain receptors being blocked by the skin's heat receptors. For that reason, the brand developed a flexible and mobile alternative that emits a constant heat flow. 
And it sure does, the Heat Patch is a warm hug for the time you need it the most.  It gives you that calm feeling of not being alone in your pain, and I am here for it. The heat pads from the swedish brand consists of natural substances that, when in contact with the oxygen in the air, develops heat, which makes it no need for a microwave - making it easy to use and take with you. 
For some, treatment with over-the-counter alternatives works in some parts, others need prescription drugs while some prefer local heat - everyone is different. As it gives you that hug, it's very individual if it relifes your pain or not, but it helps me both psychologically and physically for that extra comfort. For reinsurance and more opinons, I had two friends try one patch each and they love them too - since you can have it while you work hidding under your clothes. The only thing we noticed, is that the heat don't really last as powerful for 8 hours as the product states, it's still warm at hour 6, but the most powerful heat is around after the first 30- minutes until around 4-5 hours, and then slowly declines. But I mean, that's completly fine for me, since it still helps me for thoose crucial first hours. 
Developed by female doctors and gynecologists
100% vegan
How to use it
First of all, avoid direct contact with skin. You can decide if you want to place them at the front on your stomach or on your back. You can apply it on your leggings as the video below, or on your underwear. The instruction states: should not be applied to lace or mesh panties as these are not full coverage materials. Another tip, when first apply it - try to shake it a bit before using to get that warm faster.
Find the heat pad on Deodoc.com
Written by YM