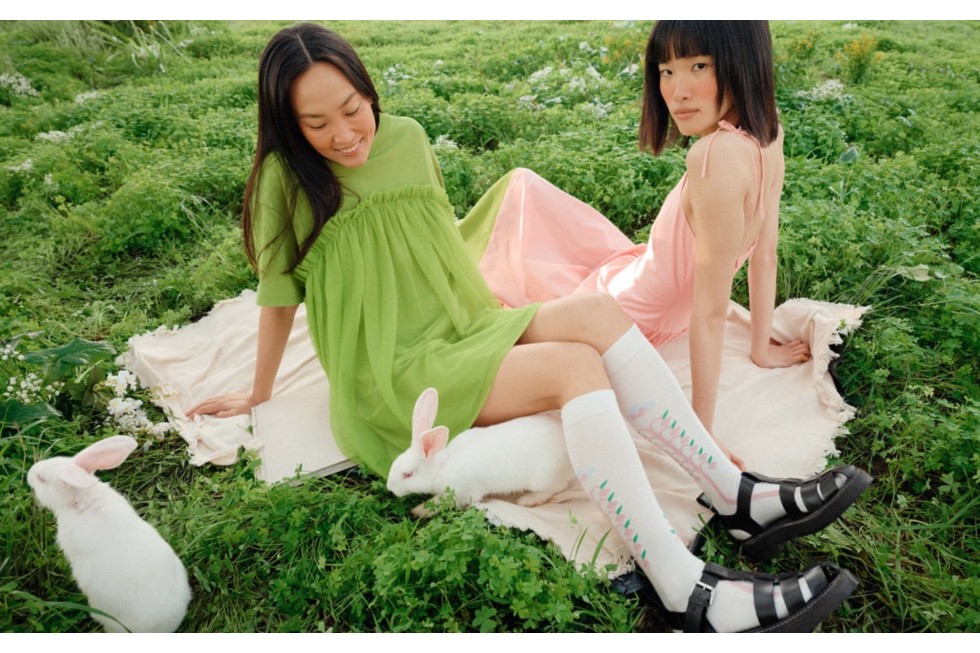 The spring is finally here, and what a way to celebrate than the new collaboration between Swedish
&

Other Stories, and South Korean

MINJUKIM

. The release of the editorial and videos is definitly unique and gives a joyful aesthetic, as the brand are known for. 


Minju Kim launched her brand in 2015 after winning the H&M Design Award. Based in Seoul, she was also a semi-finalist in the LVMH Prize for Young Fashion Designers. In a press release the young designer states that "For this co-lab, I revisited 'Moon Gardener', which was my second collection, and reinterpreted it through the wardrobe vocabulary of & Other Stories. 'Moon Gardener' began with an imaginary scenario. I thought, 'If I would ever go to the moon, I would probably grow my own garden, missing Earth so badly', so I created graphics by imagining plants and gardens in the universe. I reflected the shapes of plants' leaves onto the silhouettes of the clothes. As for the prints, I laid out plants over classic stripes, creating an entirely new type of stripe print." says Minju Kim.
The co-lab shows a colorful and joyful perspective of classic silhuouttes with a modern touch. The silhuottes are the greatest merge of scandinavian and korean. The collection is full of vibrant colors, amazing prints and just a fresh spring feeling to the entire collection. Not to mention, as I love Alice in Wonderland - the references of the classic story makes me love the collaboration even more. With everything from dresses, tiered skirts, a cropped tank top, and co-ordinated top and trouser sets in floral prints. With a color pallett of cherry blossom pink, moss green, black and white, with cornflower blue and soft yellow accents. Accessories include hair clips, scrunchies, sunglasses and printed socks. It's definitly how I wish I would have the courage to dress this spring. 
The MINJUKIM co-lab collection is availble in selected & Other Stories stores and online now. 
Written by Yasmine M