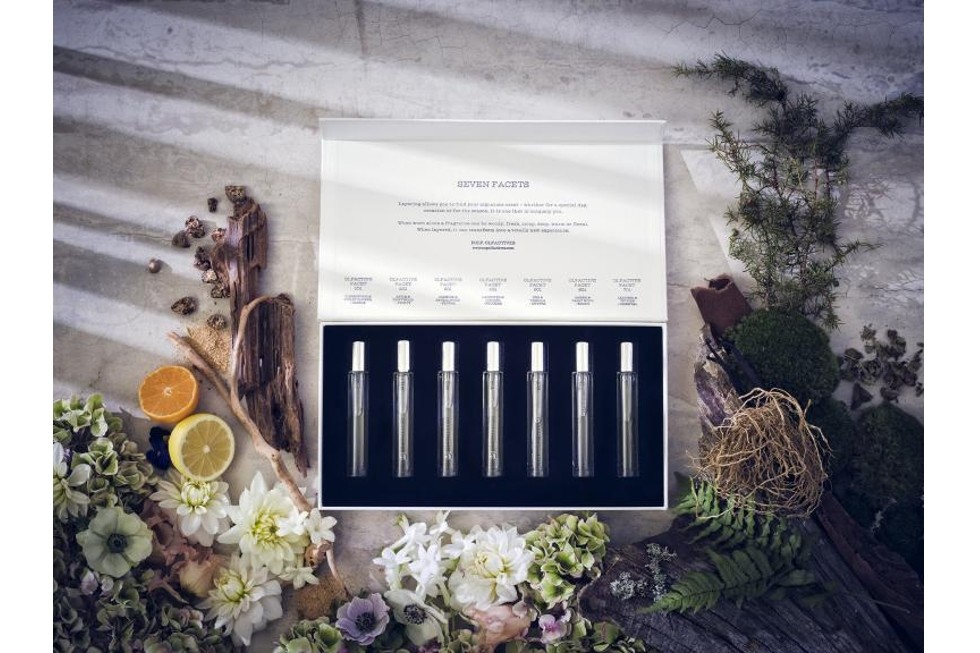 N.C.P is a modern perfume and skin care brand developed not just regardless of sex, gender or age but
also to make it possible for you create your own unique perfume combination or skin routine.
The fragrances are developed to match who you are today depending on how you feel, where you are
going and who you want to be. To create your own signature fragrance, you use the layering technique.
The layering technique was originally developed in the Middle East and is about combining several
perfumes at the same time. To layer you simply spray a few different scents on to the same skin area,
without letting it dry in between, and wait for it to blend. There doesn't seem to be any wrongs or rights
when layering, its just to play and try out whatever works for you. But it is however recommended to
start with two or three scent's at the same time if you are a beginner. Every perfume is perfectly
balanced to stand alone or to be layered on top of each other or added to spice up any old perfume you
already have at home.
I am usually drawn to perfumes with leather and woody notes with a hint of masculinity. But I also love
the scent of clementine's and violets. There are plenty of choices to match my preferences in discovery
boxes. And it's no surprise that I absolutely love the N.C.P signature fragrance 701 Leather and Vetvier
from the Seven Facets box which I often wear just by itself. I was also thrilled to find the 101 Clementine
and Violet flower scent in the same box and the 705 Leather and Oud from the Gold Facets box. To layer
I often add one of the Sandalwood or musk scent's as a complement. The 501 Iris and Vanilla scent gives
a fresh flowery contribution and is not at all as sweet as vanilla perfumes from other brands tend to be.
Another favorite is the 703 Tonka Bean and Moka from the Black Facets box if I what to add a bit of
sweetness to my composition. All the perfumes consist of quite few ingredients and are all build on two
combined scents. Some of them were new to me and I had look them up while others are known but
new in the sense of perfumes, as for example 201 Apple and Driftwood which also is very nice. The small
discovery boxes gives you number of combination for reasonable price. I would say that the discovery
boxes have given me several new discovery's of what I like to wear on top of the scents I already knew I
was going to love.
The N.C.P Seven Facets is the ultimate collection box if you want to start layering and contains the
seven launch fragrances which represent all the olfactive families Citrus, Fruity, Floral, Fougere, Chypre,
Woody and Oriental. There are also several discovery kits available to make the layering even more
exciting. All of them are unisex and vegan.

All fragrances can also be found in 50 ml eau de parfum, 10 ml eau de parfum and 5 ml Roll On ampule.
The product design in stripes of black and white is a guidance system to illustrate the character of the
scent in which olfactive family it belongs. Where the whiter with few black stripes signalizes a lighter
scent (citrus) and blacker with few white stripes is a heavier darker scent (oriental).
Written by
Jenny Lunberg