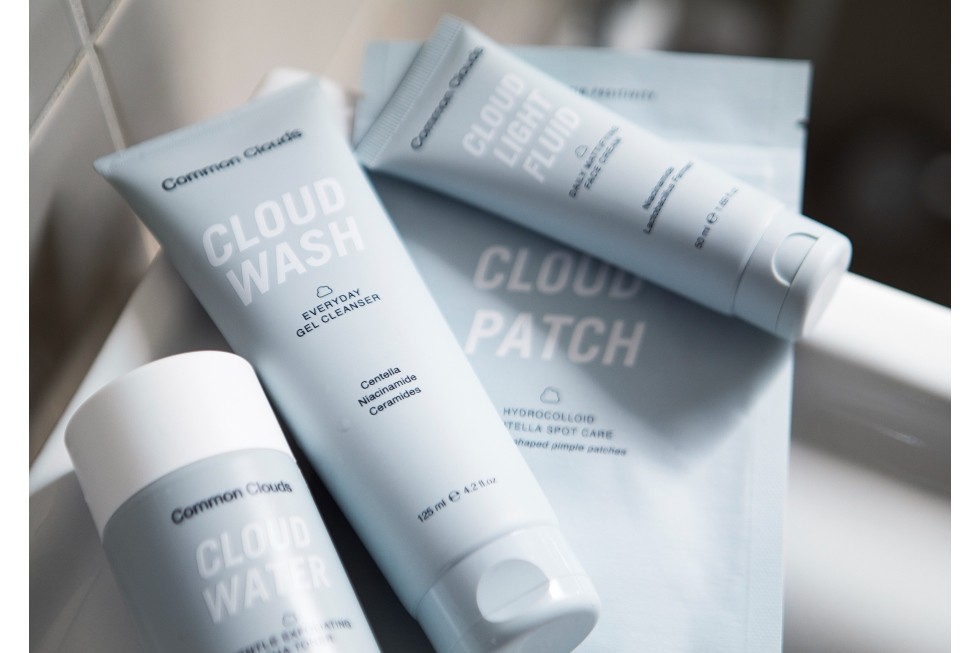 Let me introduce you to Common Clouds, a skincare brand that offers a range of products designed to simplify your skincare routine while delivering effective results. Their products are perfect for those looking for an effortless yet efficient skincare routine.
First up, Common Clouds' Everyday Gel Cleanser is a game-changer. This cleanser effortlessly removes makeup, excess oil, and daily pollution without stripping your skin barrier. This means that your skin is left feeling fresh, balanced, and clean without that uncomfortable tightness often associated with harsh cleansers.
Next in their lineup is a gentle exfoliating BHA toner, which contains Salicylic acid, centella, and hyaluronic acid. This toner not only helps to remove dead skin cells, but it also aids in unclogging pores and controlling excess oil production. The addition of centella and hyaluronic acid ensures that your skin stays hydrated and nourished throughout the exfoliation process.
After toning, Common Clouds offers their Cloud Light Fluid Mattifying Face Cream. This lightweight cream is perfect for those with oily or combination skin as it helps to control shine while providing a mattifying effect. The face cream leaves your skin feeling soft, smooth, and looking visibly more balanced.
For those pesky pimples that may still pop up from time to time, Common Clouds has you covered. They offer small cloud-shaped pimple patches containing hydrocolloid and centella. These patches work their magic by absorbing excess sebum and reducing inflammation, helping to speed up the healing process. Additionally, for more prominent pimples or clusters, they offer larger moon-shaped pimple patches that cover a wider area for targeted treatment.
Common Clouds' skincare line is incredibly easy to use, making it suitable for everyone. It is particularly beneficial for those who prefer a simplified routine or those new to skincare, such as teenagers just starting their skincare journey.
In conclusion, Common Clouds offers a range of products that effectively address various skincare concerns while prioritizing simplicity. From their everyday gel cleanser to their mattifying face cream and innovative pimple patches, their products are designed to make your skincare routine effortless and efficient. Say goodbye to complicated routines and hello to healthy, balanced skin with Common Clouds.
By Elva Ahlbin
Beauty Editor