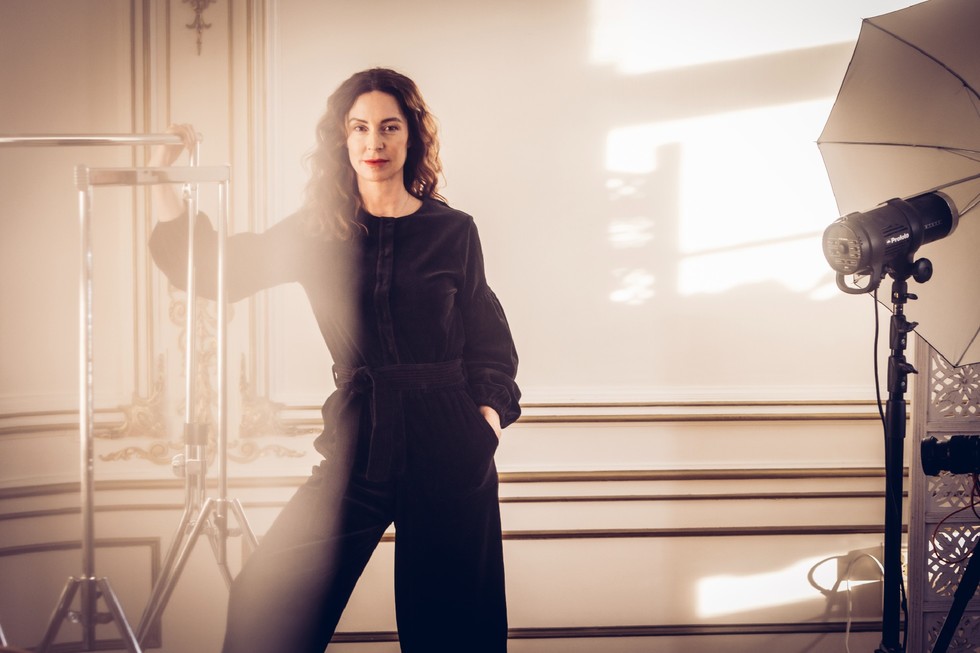 The Swedish creative force Marie Olsson Nylander is a designer and stylist joining Odd Molly as the new creative director. For many, she is familiar from the Swedish Tv-show 'House dream Siciliy', a show where she together with her husband redesigns and renovates Palazzo Cirillo, an abandoned pink palace in Siciliy. with her quirkiness and unique, personal style she creates unexpected contrasts in all aspects of her designs.
Marie will lead  the design of the collection and the creative work at Odd Molly. Creating electric and yet graceful garments in beautiful fabrics is her pursuit and what is of great importance to Marie is the way the garments makes you feel, Comfortable with some finesse. Alive but not too dressed up. Romantic but not too sweet. Strong without becoming to masculine.
With her bumble attitude, energy and creative spirit the Odd Molly team is excited to have Marie onboard. Her first collection will be available spring 2024.