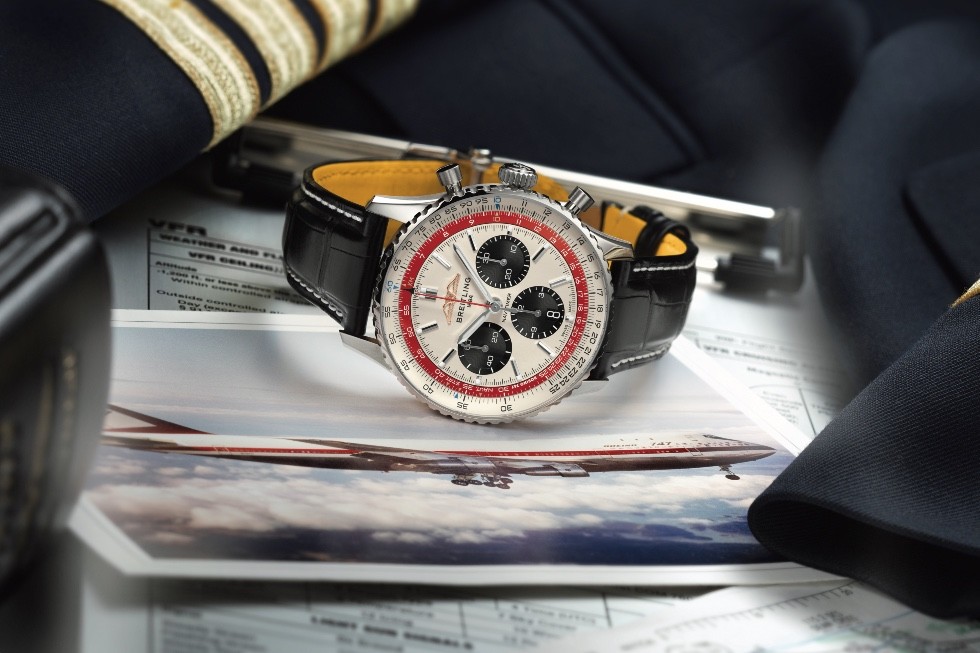 As the last of the mighty 747 airliners rolls off the Boeing production line, Breitling is launching a
limited-edition Navitimer celebrating the legendary jet that revolutionized air travel.

It was known as the "Queen of the Skies." From the moment it first taxied onto the runway in
1969, the Boeing 747 was destined to change the face of air travel. The original jumbo jet, it had
two aisles and two decks, could carry double the passengers of the next-largest jetliner and fly
more than 5000 nautical miles.

The Boeing 747 went on to revolutionize commercial aviation, putting long-haul flights within
reach of a new generation of air travelers and connecting the world like never before.
Now, as Boeing gets set to deliver the last 747, Breitling is commemorating the game-changing
aircraft with a special-edition Navitimer, limited to 747 pieces.

"What better way to remember a revolutionary jumbo jet than with a revolutionary pilot's
chronograph," says Breitling CEO Georges Kern. "The Boeing 747 brought style to the skies, just
as the Navitimer brought the spirit of aviation to style-savvy watch enthusiasts."