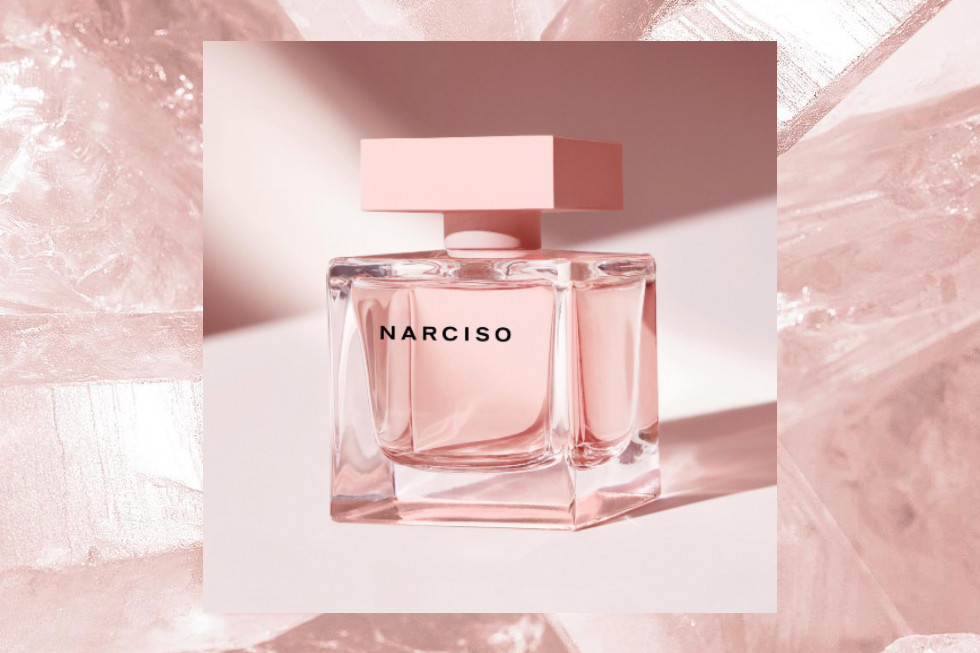 NARCISO eau de parfum cristal: a bottle of sheer luminosity, a fragrance of radiant femininity.
Narciso Rodriguez NARCISO Cristal, is the scent of the season for thoose who long for a sweet scent also during the fall. It's light yet powerful - with the focus on femininity. The scent is desribed as a celebration of radiant femininity, and reflect the inner light of the NARCISO woman, just as facets of a crystal radiate light to reveal her natural beauty. You can almost describe it as a lighter and warmer sweet scent with a inch of roses. 
The perfume captures the essence of inner light, which is also seen in the bottle as the pink shade shines throughout the bottle. Through its radiant top notes,  heart and sensual base notes. It's a blooming of flowers, a lush bouquet of reclaimed roses and white floral accords. The fragrance gradually develops into a rich base note with the iconic heart of musk, the unmistakable signature of NARCISO fragrances. The musk is enhanced by elegant wood and amber facets of sensual cedar and cashmeran, giving the scent a mysterious, diffuse trail. A sublime alchemy of lightness and depth, where the fragrance's luminous halo balances a deep intensity.
NARCISO Cristal for women introduces a new standard of naturalness with more than 85% of the ingredients of natural origin. With a bergamot ethically sourced in Italy and a rose note produced using a new upcycling process through distillation, the fragrance recovers scent components from distilled water to create a floral note that evokes the scent of fresh rose.

The iconic NARCISO bottle is shown in its purest form, the transparent glass has a fine pink color that reveals the brilliant fragrance inside. It's also a lovely decor in your bathroom. The minimalistic bottle a contrasting matte pink lid and radiates the same captivating brightness as the NARCISO woman.
Top notes: BERGAMOT, FREESIA, ORANGE BLOSSOM
Heart notes: ROSE, JASMINE, MUSK
Base notes: CEDARWOOD, CASHMERA, BENZOI
Find the fragrance at Narcisorodriguez.com or at your nearest retailer. 
Written by Yasmine 
All products featured on Odalisque Magazine are independently selected by our editors.