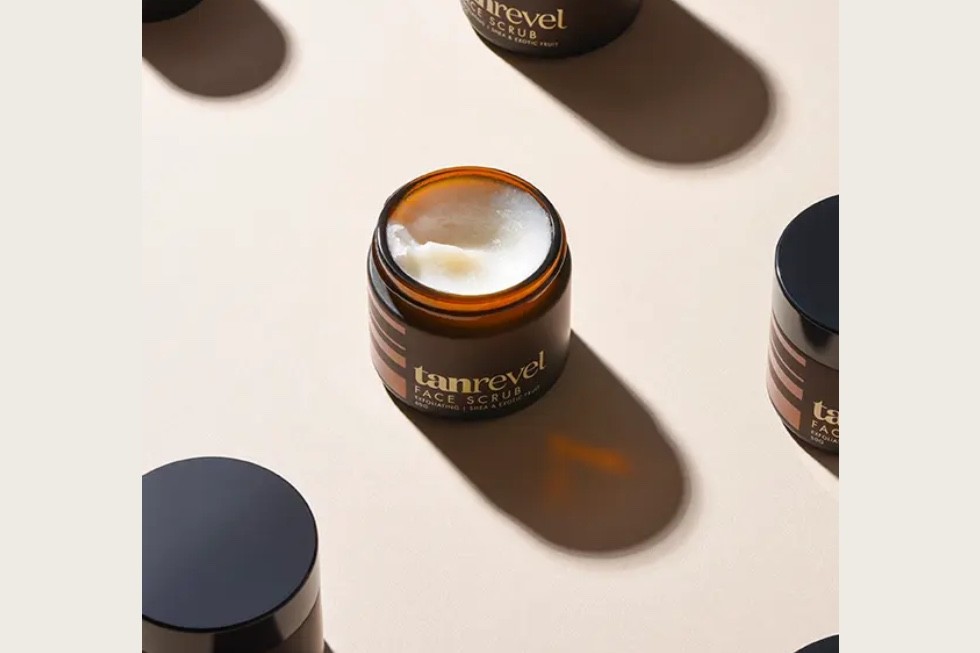 There is a new favorite this festive season. Swedish brand Tanrevel just released a Christmas gift for your skin. This deep-cleansing Face Scrub comes packed with the refreshing power of exotic fruit acids. Carefully crafted with one of my favorite ingredients - the shea butter.
The Shea butter is the perfect ingredient for a scrub, and I am surprised I haven't seen it before. The butter nourish your skin with a calming effect that moisturises perfectly. It's an ingredient too always have in your bathroom cabinet - which can be used for your skin when dry or irritated. (Make sure it's 100% fair-trade sourced).

Opening the bottle, the calm scent of shea butter mixed with refreshing scent of exotic fruits intrigues. An absolute lovely smell that makes you even more excited to try the product. The AHA exfoliation is gentle on your skin mixed with the shea butter. After applying the scrub to a clean face, I wear it as a mask for 5-7 minutes before I start circulating the scrub gently with the help of a dash of water to make it less harsh on the skin.
The result, it truly smooths your skin for an enriching glow. The product is definitly a happy suprise right before christmas, and can become the perfect christmas gift for your skin. I will continue using it 1-2 twice a week, before my weekly sheet mask. 
As the scrub is customised to be the perfect recipe for your pre-tanning routine, I am excited to see how the Tanrevel works for my winter dull skin. But, what I can belivie the Face Scrub would definitly help your other Tanrevel products create magic, as I feel the Face Scrub help my face look more even, glowy and fresh. 
Find the Tanrevel Face Scrub now at Tanrevel.se