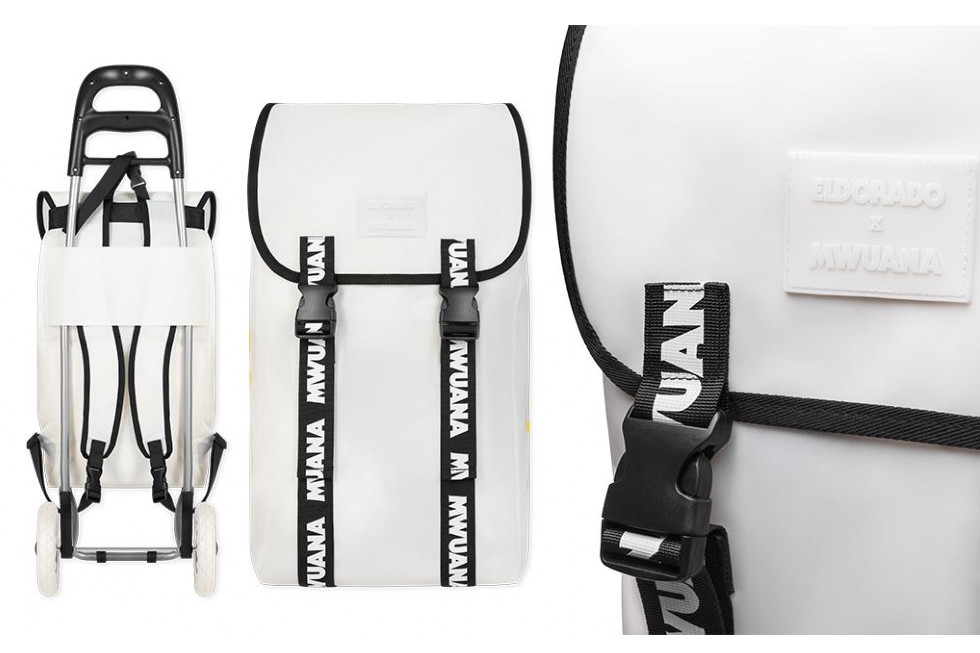 In a surprising design collaboration, Swedish rapper Mwuana and food brand Eldorado launches a shopping cart bag.
In recent years, Eldorado has joined the trend of brands launching merch to explore its target audience. But this collaboration is different, and deserves being highlighted. It's fresh, new, and completly out of the box - that stays true to the brand. 
The design process has taken over a year, where Mwuana was included from the very begining. Looking at the item, you have the classic yellow Eldorado loggo on the sides. In addition to Mwuana name in black and white on the top, and the semi-transparant fabric, makes it modern and chic. The unique thing is that the design can be transformed into a backpack. First as the photo suggest, you can use it as a shopping cart bag paying tribute to the senior generation. Or as a chic backpack to the gym, office or travels. 
In a press release Mwuana praise the seniors, making them a part of the editorial. I couldn't agree more, the shopping cart is in fact a smart product, something the country's senior generation has long understood. I personally, use it for everything from groccery shooping, traveling or going to the beach. Why cary everything on your back, when you can drag it similar to travel luggage.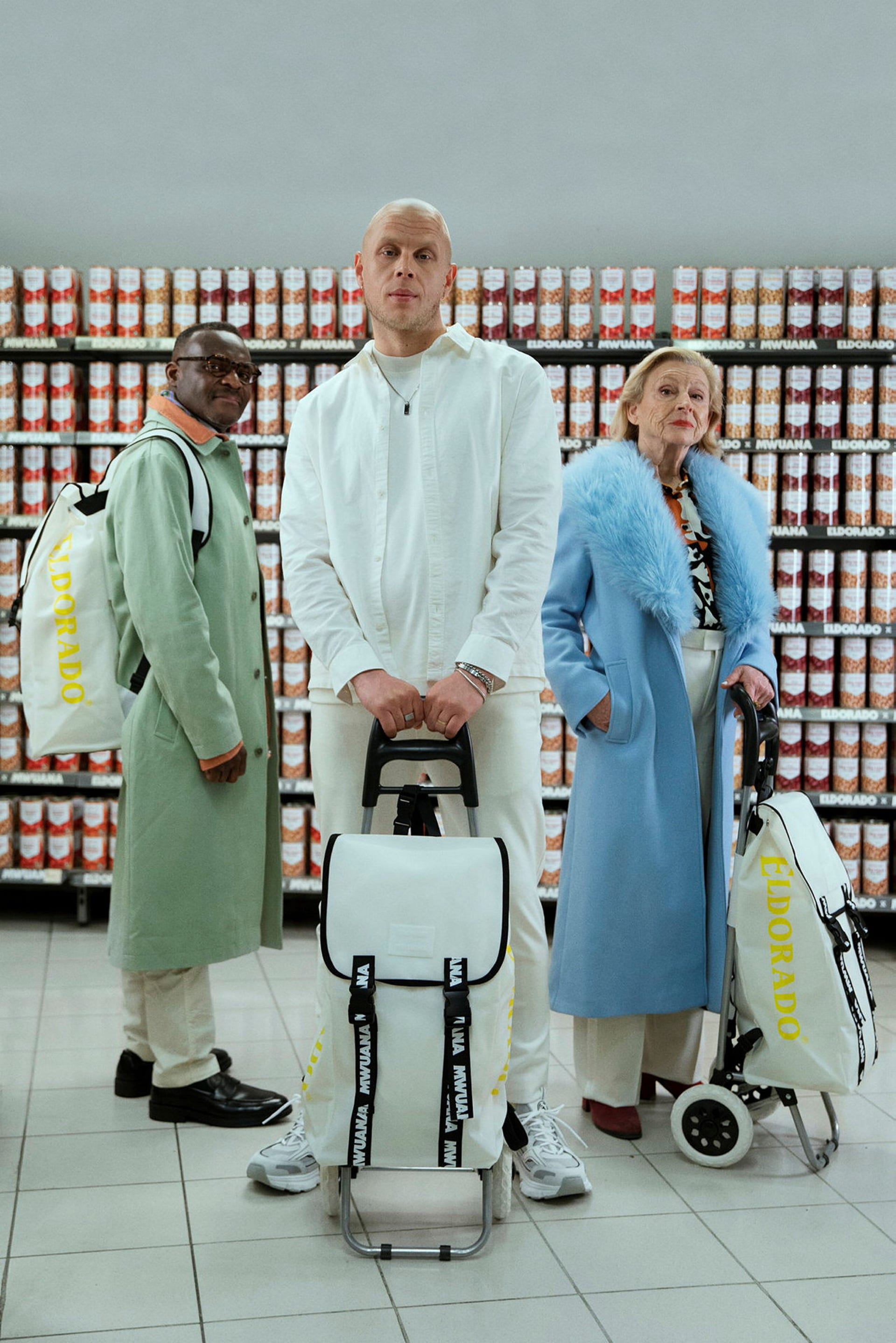 The bag Eldorado x Mwuana will be released in a limited edition at 
Eldoradovaror.store from April 25 for SEK 999.
Written by YM