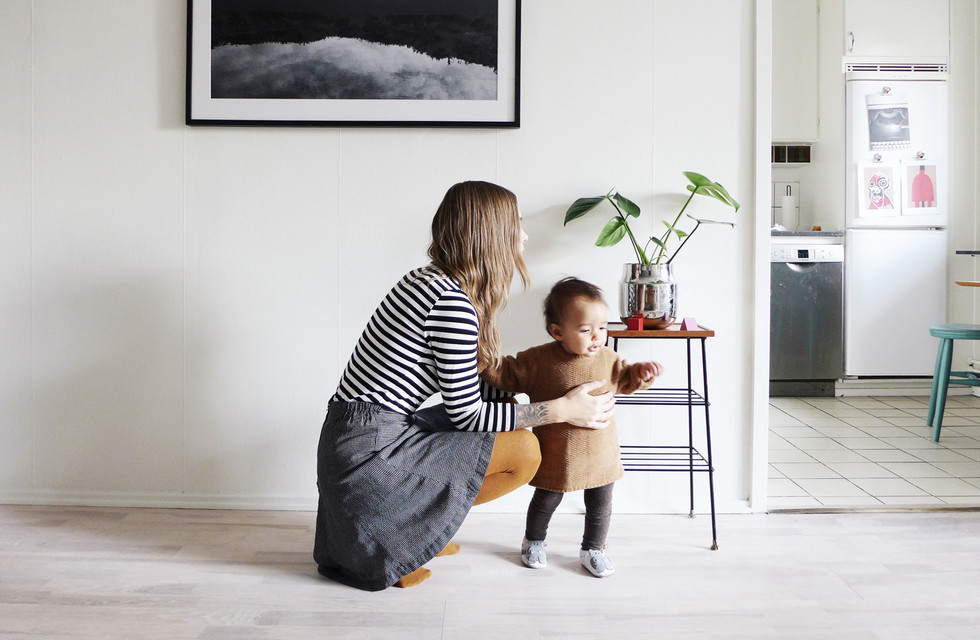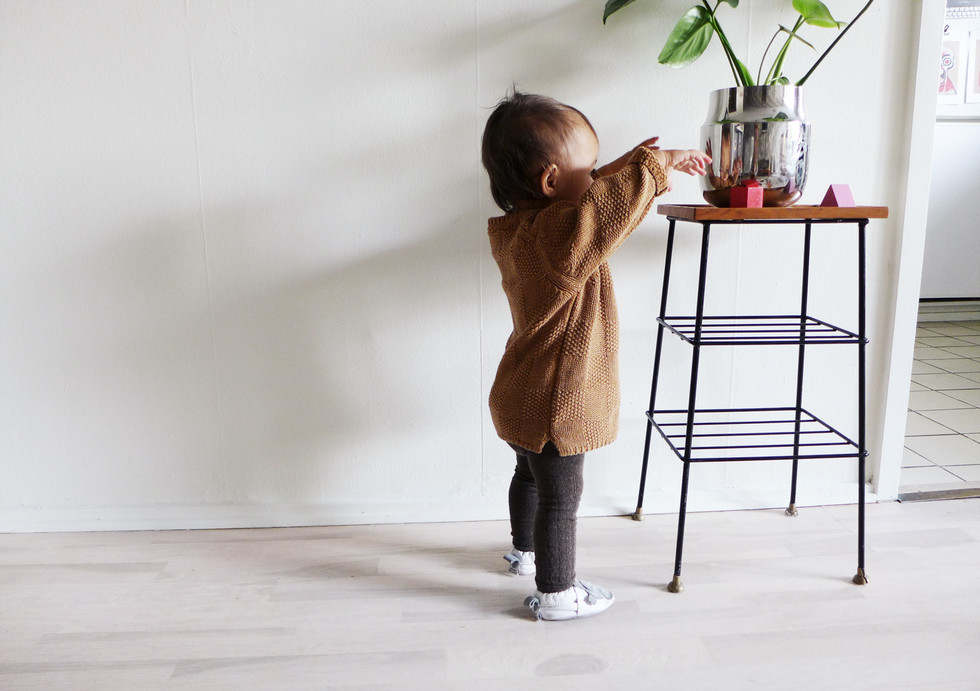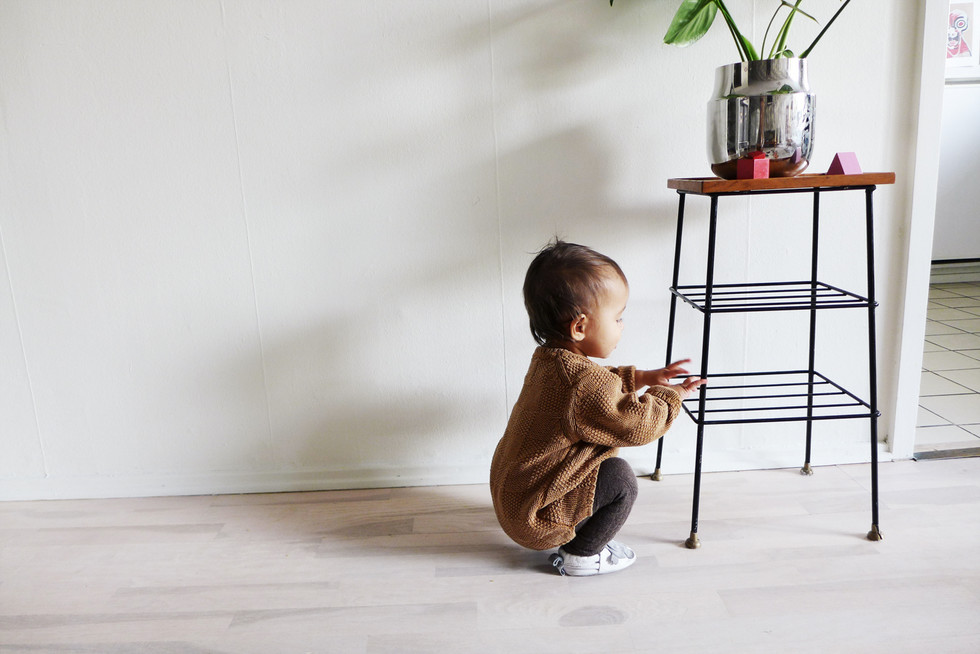 …to get a relevant picture of my hair and this is what I managed to achieve. So as you can see it's not super long but it's getting there. Just afraid I might cut it short and regret it in a second. I have so much "baby hair" growing at the moment, I must have lost a lot of hair after giving birth even though I didn't noticed. I've heard from several sources that can happen she you breastfeed your child.. It's about 3 cm long and when wear my hair up it sticks out and looks funny in a not so fun way. If I'd keep my hair growing long I'd like it to be waist long and all natural and 70s inspired. Maybe I need to make a moodboard for that too?!
And yes, we're still at home trying to recover from last weekends cold.
I'm wearing a top from Stylein, skirt from Beyond Retro and stockings from H&M. Baby V is wearing a sweater from Zara, stockings from Miniature and moccasins from South Africa.