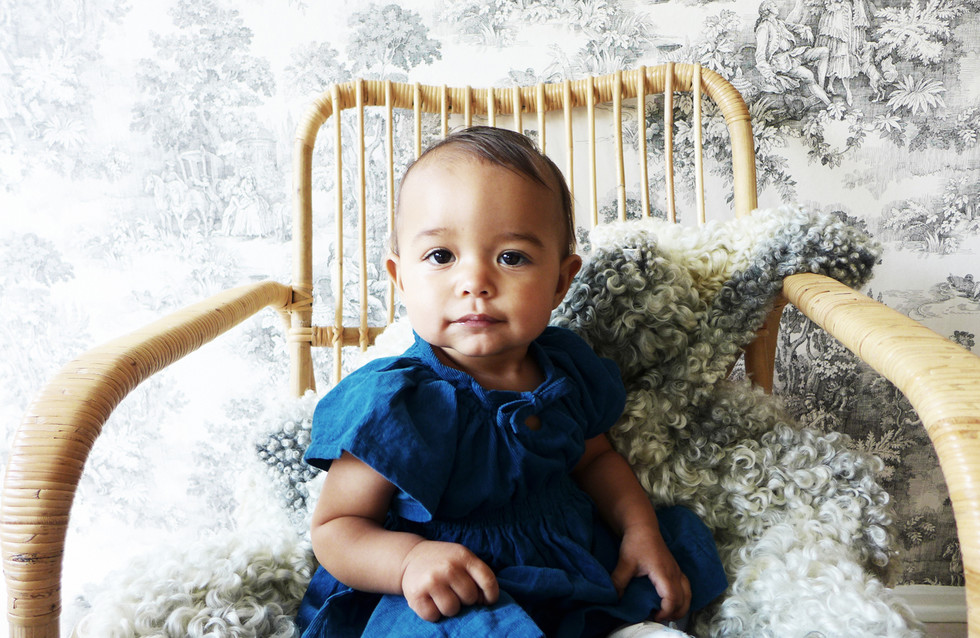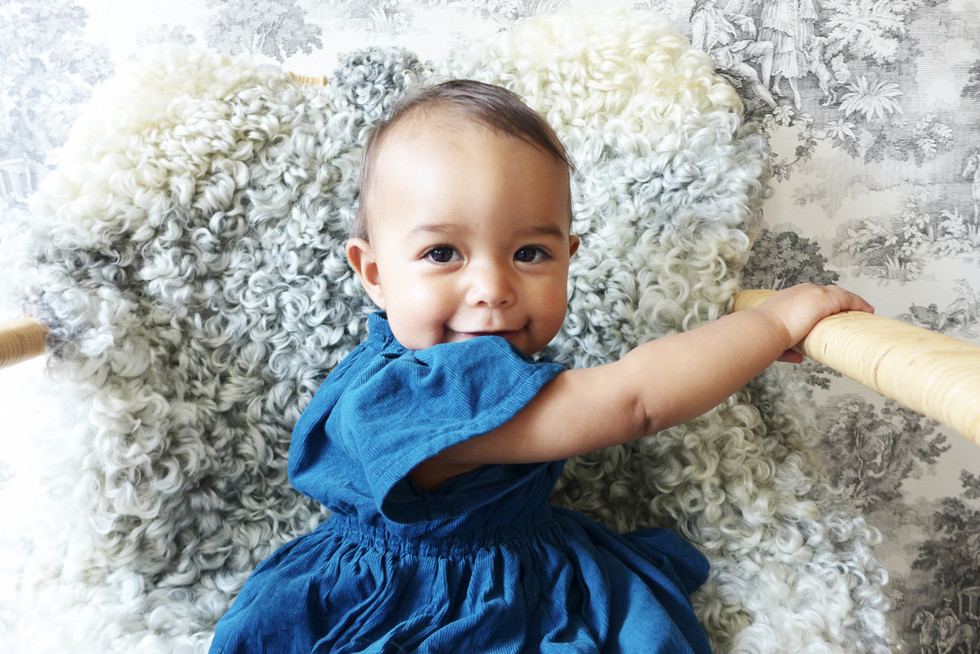 Happy birthday little V! We celebrated our girl with her grandmas, doing what she enjoyed the most - eating fruit salad with whipped cream. Next weekend we'll have a birthday party with the bigger family and some friends at my moms house. I know birthdays come every year but this first one feels like such an achievement somehow, right!?
Today baby got her one year vaccine so she's actually sleeping it of right now next to me in the bed. She must have remembered the shots from last time because she started screaming hysterically when the doctor came with the needles... The doctor said next time will hurt less, so at least that is good. When she wakes up we'll have lunch (couscous with chickpeas, tomatoes, carrots and feta cheese) and then we're spending the entire afternoon in the park.
Vesper's wearing a dress from MyBliss, stockings from Sprall and the moccasins grandma bought in South Africa.