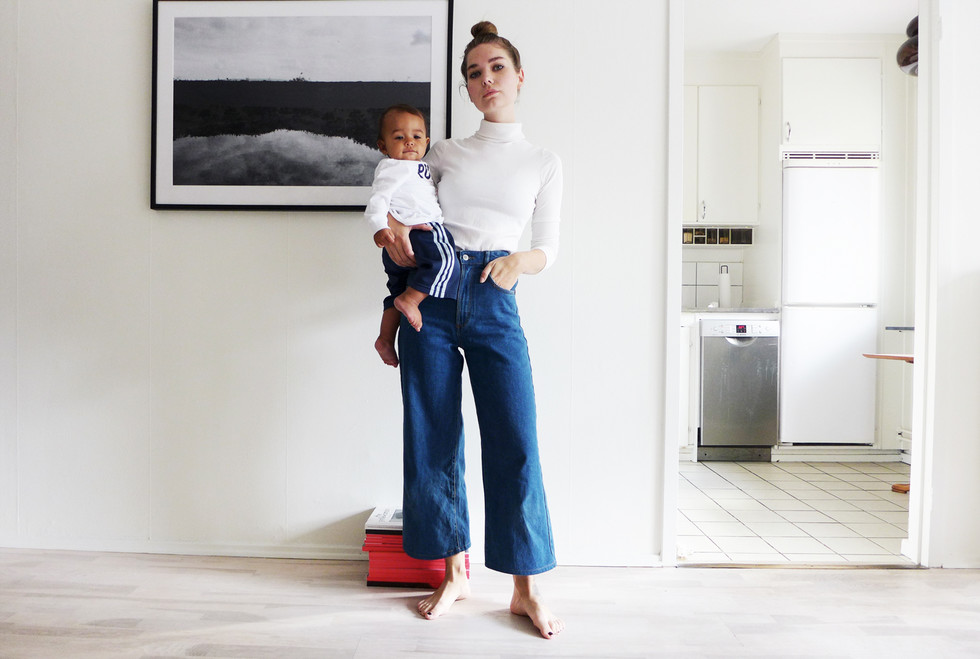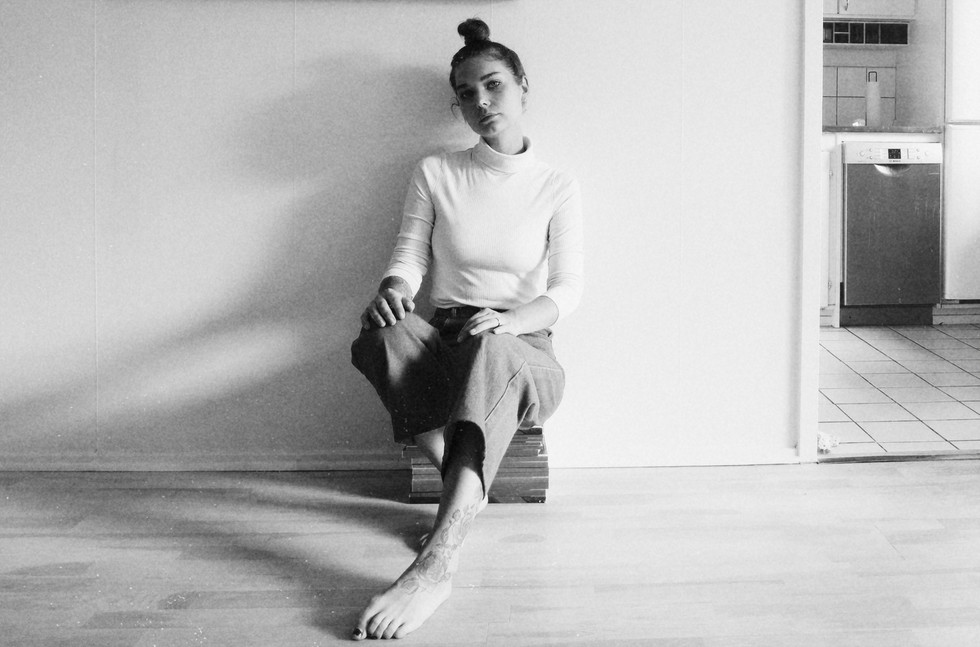 Our TV is gone! We gave it to Dante (Sandra's son and Vesper's oldest cousin) for his 12th birthday. Instead we hung a large photo on the wall that I took last summer while hiking in the mountains. The apartment feels so much bigger now and airy! But we now have a pile of Odalisque prints on the floor that I don't know were to put them… They used to live underneath the TV. Well well.
My little baby is turning 1 year on Saturday! Can't believe how big she is, its crazy how time flies. On Thursday we're finally shooting the apartment + baby is doing some work for H&M.
Now we're listing to TLC and prepping dinner.
I'm wearing Zara jeans and a Weekday sweater, Vesper is wearing Adidas trousers and a Ralph Lauren sweater.