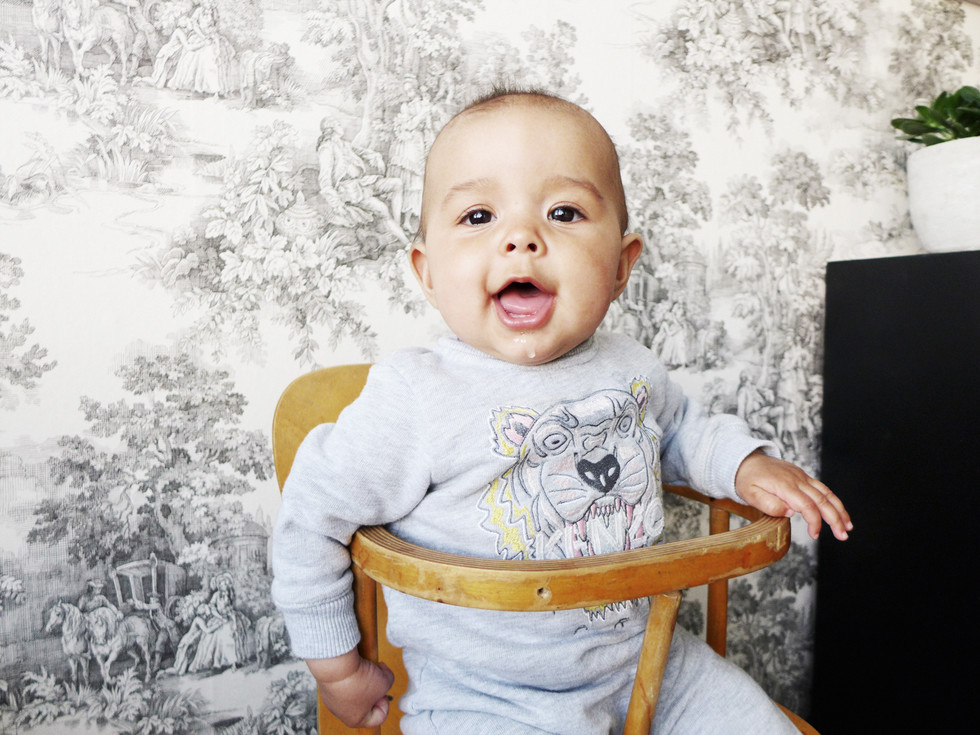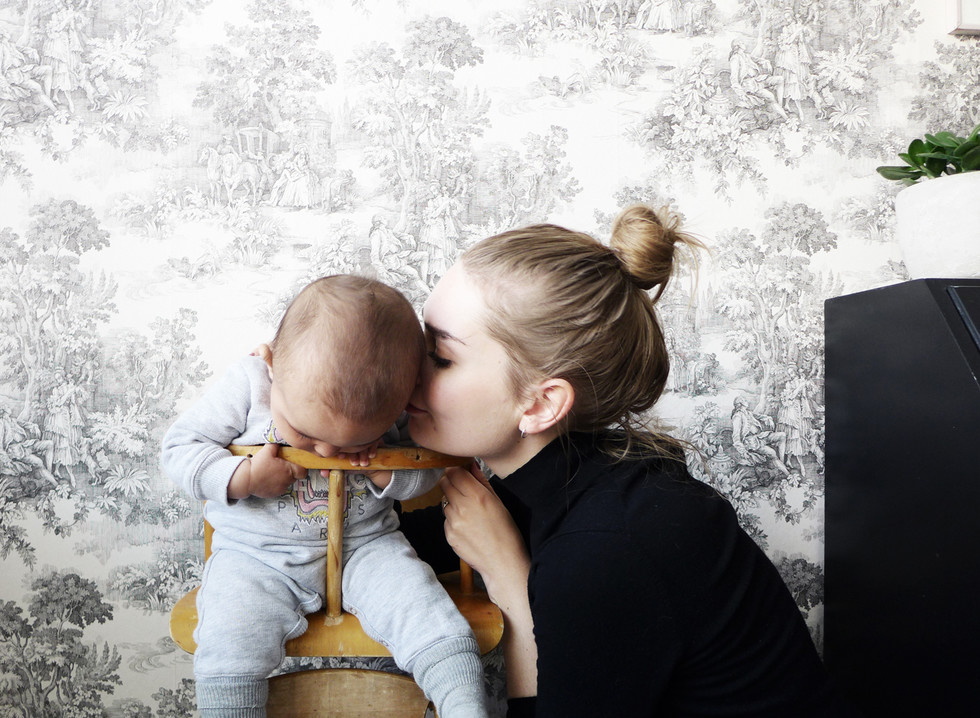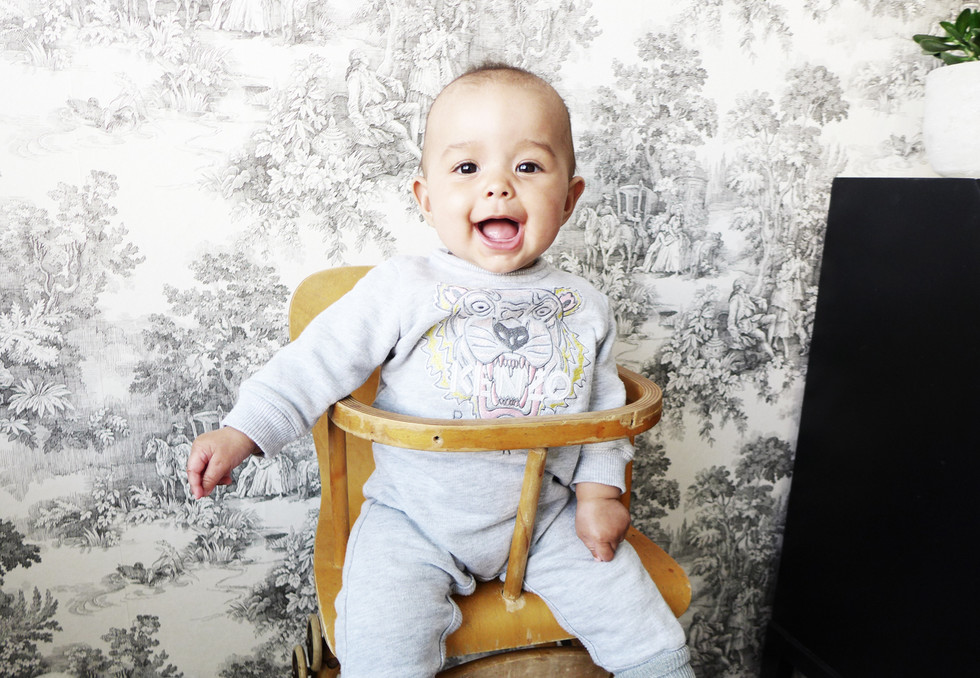 The chair that I ordered from Artilleriet got lost by DHL (how weird and annoying is that?!) and since the delivery time from the store was 8-12 weeks we had to start looking for something else, I mean we couldn't wait 8 more weeks, baby needs her chair. I didn't have to search for long. Found this old thing on Blocket for 500:-. We have a lot of vintage furniture at home so it goes great with the rest of the interior. It's a bit big for baby to sit in so grandma is making a pillow with the yellow elephant fabric from Svensk Tenn that her other grandma bought for us :)
I've been a lazy blogger and so much has happened with baby V and her development so I'm not sure where to start. I guess sitting by herself is one of the most impressive skills that she's learned. Also she started saying mum a couple of weeks ago, now she says it all the time, "mama mama mama mama". So cute! I must say that seeing her grow and develop is the coolest thing on earth. Being a parent really just gets better and better.
Vesper is more comfortable in her stroller now so I don't have to time our walks with her naps anymore, it's such a relief. I feel so much more free and it's great because now she can enjoy our walks by the water not just by sleeping through them. And the weather is turning (hopefully for reals) so I plan to spend all of our days out in the sun (shade).
Vesper is wearing Kenzo Baby.