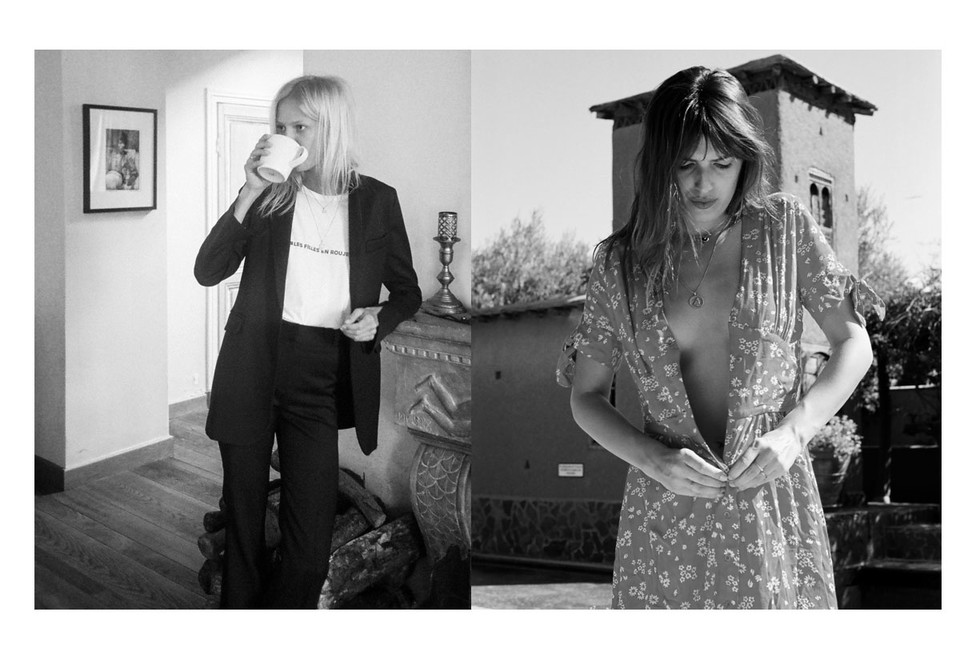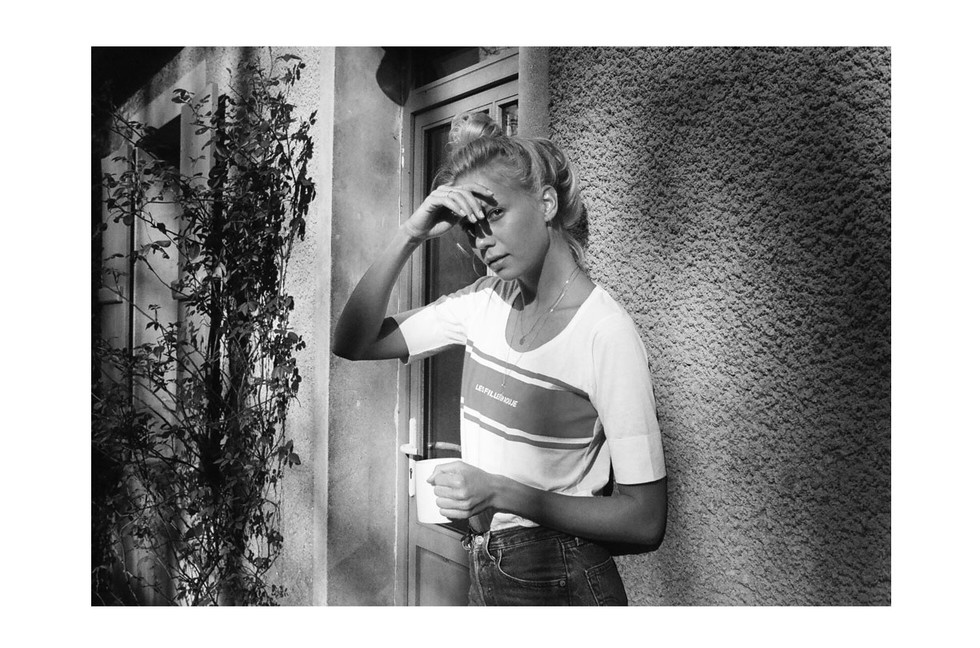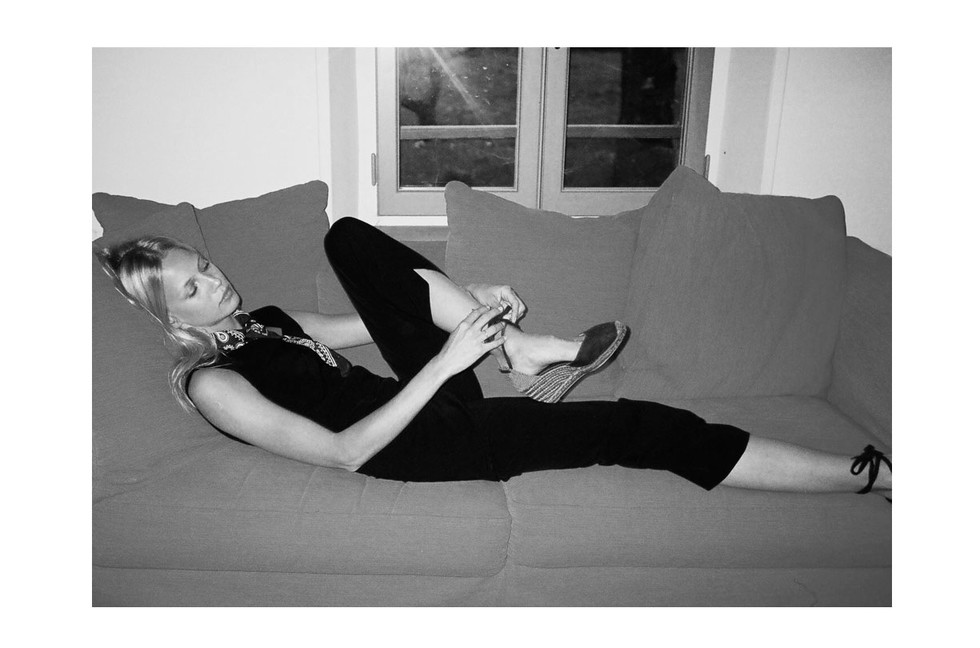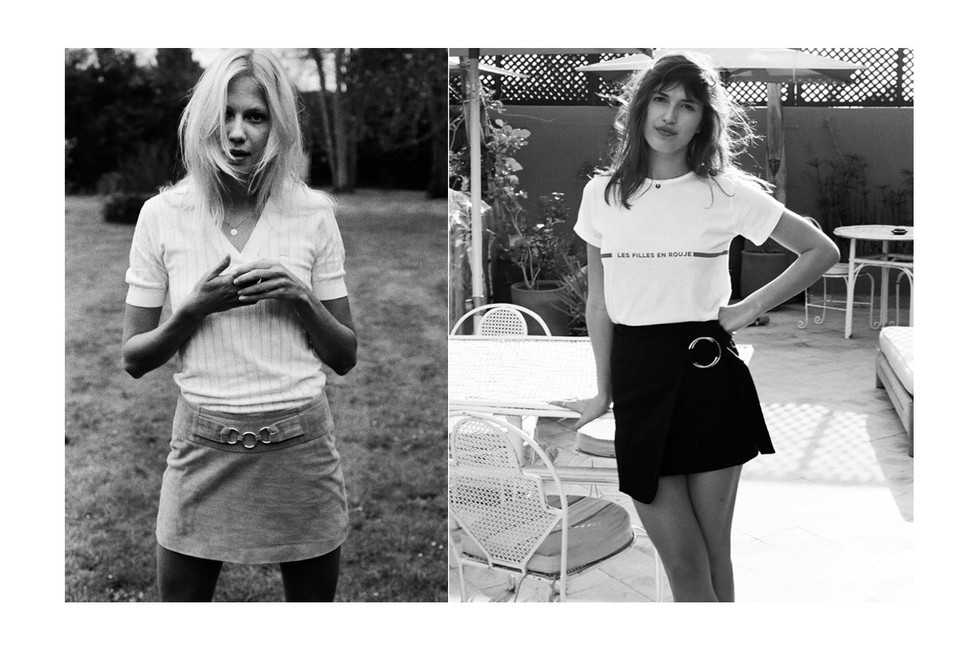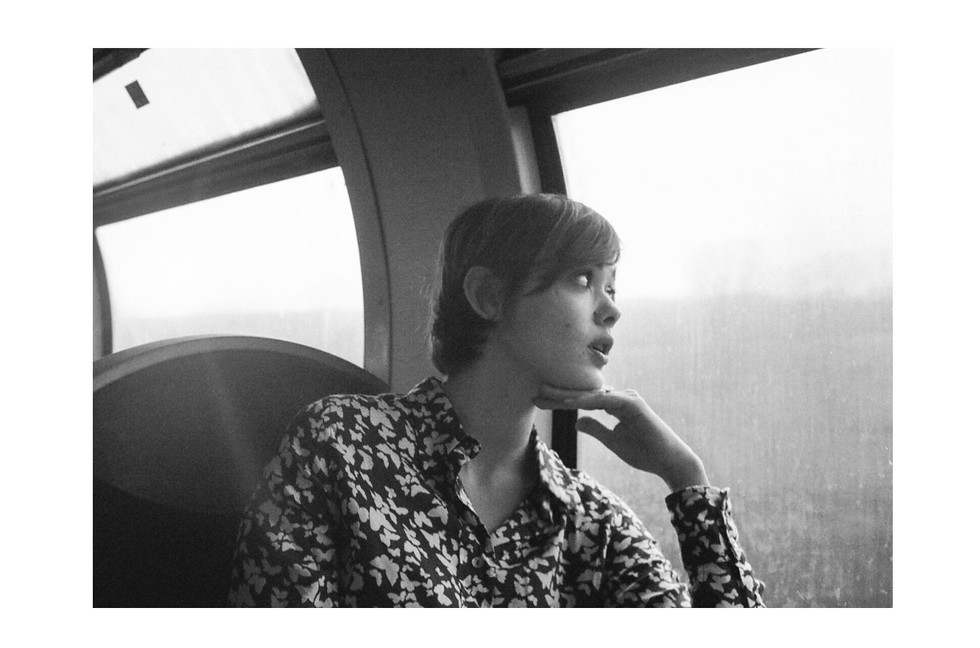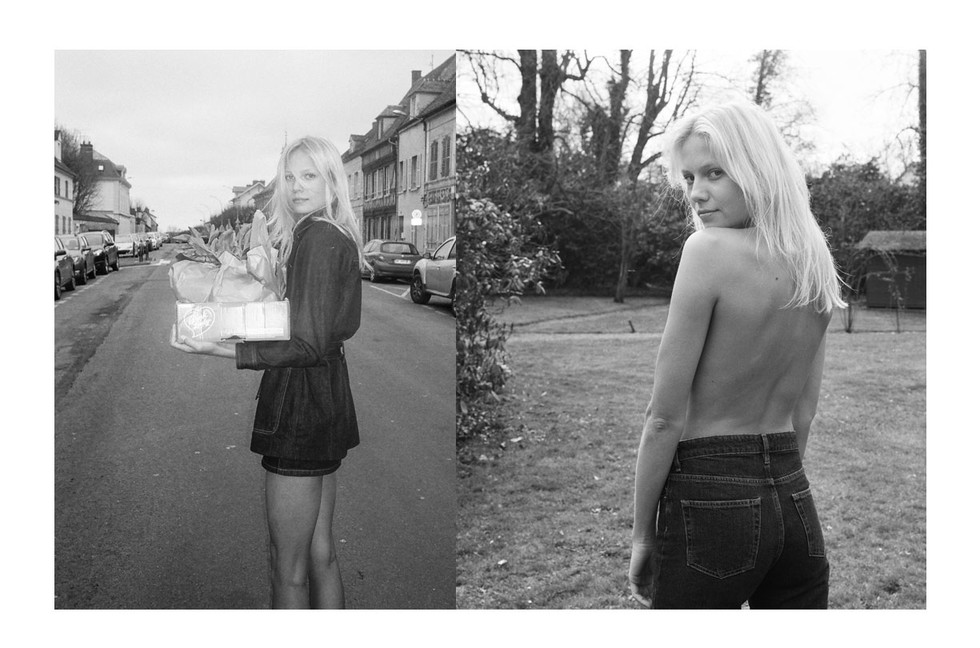 The super french parisian chic it-girl Jeanne Damas has launched her first collection called "Rouje".
Jeanne Damas is like a trés sexier modern version of Jane Birkin with the same "I don't give a shit about brushing my hair or doing my make up because I was born in Paris and can handle the world without that kind of time consuming activities because I rather spend time watching the rain or buying expensive cheese" attitude and the same boho-rich-chic-style with pieces like the perfect worn out t-shirt and blue high waisted ankle lengths jeans that makes your ass look amazing but this of course is "nothing that you ever thought about when finding them in your grandmas closet".
And surprise surprise - the collections is inspired by the "iconic basics of the Parisian girl" and contains all things mentioned above.
Do I like the collection? Of course I do since being a serious francophile means falling in love with these kinds of visual images (preferable pictures from an analogue camera with a sharp flash) with attractive women and flawless hair.
Images:
www.rouje.com